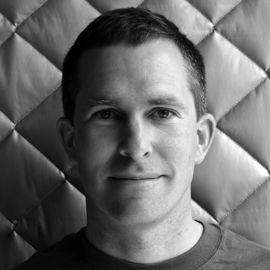 While the Big Three car manufacturers gasp for breath in Detroit, Boston-based entrepreneur and car designer Jay Rogers is working up a different type of automotive industry. As CEO and co-founder Local Motors, Rogers is about to put a thoroughly new vehicle on the road. Called the Rally Fighter, it was crafted through open-source design on the company web site and is being built in regional micro-factories which represent a unique collaboration between small-volume manufacturing and car-loving communities.
Local Motors has taken the open-source concept to the extreme. Design competitions attract entries from designers and engineers around the globe and garner votes from car fanatics of all stripes. Once the body of the car has been voted on, other details such as interiors, side-vents and roof-mounted light bars are "mass-customized" with web input from additional competitions. The development of the car becomes a community project. In keeping with the "local" feel of the company, competition parameters request designs for specific regions—like Boston, where pollution, traffic and baffling roadways have made driving an aggravation in this historic cityscape.
Open-source car design seems like a good idea, until you see the winning Local Motors sketches. Then it becomes a fantastic idea. If all goes according to plan, the uniquely inspired cars that Local Motors will put on the American road are nothing short of gorgeous. And the combination of the engineer's artistic vision and community approval makes every Local Motors vehicle a perfect match for the locality that produces it.
Rogers sees a national network of "micro-factories" employing local workers ("blue collar, white collar and green collar"), using locally-made parts when available ("it's better for the environment to buy those things locally"), and customizing products that the community actually wants. He expects this confluence to trigger an ecosystem of entrepreneurship for businesses that want to build components or aftermarket add-ons.
"When you consider the wealth that Local Motors will accrue, the lion's share of it won't accrue to our business alone," Rogers says. "Our vision is big—really big. And it's exciting to our customers."
Local Motors already has over 20 deposits for its first completed product—the $50,000 Rally Fighter that is designed for Baja and off-road racing, and is also on-road legal. Admittedly, it's a car for enthusiasts with deep pockets but not too deep when you consider that the off-road community often pays upwards of $150,000 for a trophy truck, "More importantly, it's an experience and a car," says Rogers—and one that he hopes will transform automotive manufacturing in a substantial way.
From conception to finished product, new cars typically take five to six years to roll off the manufacturing line. The Rally Fighter will hit the road eighteen months after its competition-winning design was put on the drawing board. Rogers attributes the speed of Local Motors production to the company's streamlined manufacturing operation, a willingness to work with many off-the-shelf parts and the collaborative input of enthusiasts and customers.
At the core of Rogers's business philosophy is a staunch American patriotism. With a Princeton undergraduate degree and an M.B.A. from Harvard, he has had the best education America has to offer—unless, of course, you join the Marines—which he did. He says the time he spent in Iraq, China and Thailand has shown him how our global energy interests are costing lives.
Henry Ford didn't have such concerns when he created the modern assembly line a hundred years ago. As Rogers points out, Ford needed to create a mass production methodology that would generate reliable production at low cost. "Consumers at the time didn't worry about pollution and energy," he says. "But the world is a completely different place now. There is mass production all over the world and availability of parts almost to an infinite degree. Now we're seeing other things. Today we have great concerns over what cars do to the environment."
Related Speakers View all
---
Christian Catalini

Theodore T. Miller Career Development Professor & Fo...

Glen Merfeld

Chemical Energy Systems Laboratory Manager, GE Globa...

Helmut Traitler

Vice President of Innovation Partnerships, Nestlé.

Bob Schwartz

General Manager of Global Design, GE Healthcare.

Greg Matthews

Director of Consumer Innovation, Humana.

Kathleen Kingscott

Director of Innovation Policy, IBM.

Matt Mason

Studio Head at 1-800-N0TH1NG

Joe Gebbia

Co-Founder, Chief Product Officer, Airbnb

Whitney Johnson

Disruptive Innovation Thought Leader, Author, & Busi...

Gijs van Wulfen

Founder of the FORTH Innovation Method

Jeffrey Hollender

Co-Founder of Seventh Generation and Author of "The ...

Mark Johnson

Co-founder & Senior Partner of Innosight

Paul DePodesta

Chief Strategy Officer of the NFL's Cleveland Browns...

Scott Anthony

Senior Partner at Innosight & Author of "Eat, Sleep,...

R "Ray" Wang

Founder, Chairman & Principal Analyst at Constellati...

Jeff Jarvis

Leader in the Development of Online News & Blogging;...

Jacqueline Novogratz

Founder & CEO of Acumen Fund

John Hagel

Independent management consultant and author

Elayne Fluker

Entrepreneurship Coach, Host of "The Elayne Fluker S...

Bob Moesta

Founder, President & CEO of the Re-Wired Group
More like John