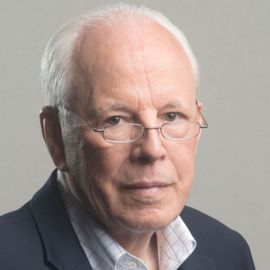 John Wesley Dean III is a columnist, lecturer, attorney, former investment banker and New York Times bestselling author. He is perhaps best known for his position as the White House Counsel for U.S. President Richard Nixon from July 1970 to April 1973 and his involvement in the Watergate scandal cover-up.
After Watergate, Dean became an investment banker, author and lecturer. He wrote two memoirs, Blind Ambition and Lost Honor, based on his involvement in Watergate and experiences in the White House.
Over the last 20 years, Dean has published several book, focusing specifically on law, politics, and criticisms of U.S. Presidents George W. Bush and Donald Trump.
His other books include The Rehnquist Choice: The Untold Story of the Nixon Appointment That Redefined the Supreme Court; Warren G. Harding; Conservatives Without Conscience; Broken Government: How Republican Rule Destroyed the Legislative, Executive, and Judicial Branches; and Pure Goldwater, with Barry Goldwater, Jr.
Videos
---