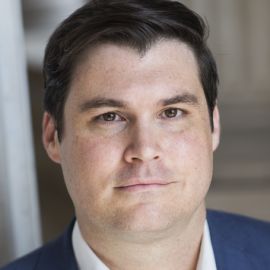 John Destefano
Former Counselor to President Donald J. Trump; Senior Advisor to House Speaker John A. Boehner; President & CEO of Data Trust
Johnny DeStefano is President and Founder of Utility Strategic Advisors, where he helps a diverse set of clients navigate an increasingly complex Washington.
Respected for his ability to "gravitate towards the unmanageable and unwinnable – and managing to win," DeStefano has had a front seat for each tectonic shift in Washington over the last two decades.
DeStefano served most recently as one of President Trump's closest advisors, with uniquely broad responsibilities that give him insights into both the Administration and the Republican Party that no other official, past or present, can offer. During his time as a Counselor to the President, he oversaw personnel appointments across the entire federal government and managed the White House political team. During the 2018 midterm cycle, he traveled across the country with the President, who campaigned more than any President in history.
Described as one of President Trump's most trusted advisors, DeStefano thrived in an environment that many did not by eschewing the spotlight, building consensus, and relying on what he learned while winning (and losing) many hard-fought battles over his career.
Prior to the White House, DeStefano was President and CEO of Data Trust, a right-of-center voter file and political data company. DeStefano helped grow Data Trust to become the premier data organization on the right, providing the foundational data that powered President Trump's historic 2016 victory and Republican majorities in both the House and Senate.
In addition, DeStefano served as a Senior Advisor to House Speaker John Boehner, and has had leadership roles at the National Republican Congressional Committee and the House Republican Conference. In 2006, DeStefano managed the campaign of then House Conference Chair Deborah Pryce, re-electing the most vulnerable member of House Republican leadership by 1,062 votes in a Democratic wave election year.
Speech Topics
---
The Trump Experience
Johnny DeStefano has first-hand experience working for and traveling with the President. He offers audiences his experience, sharing insights that can't be found anywhere else.
A Moneyball Guide to Washington, DC
Johnny DeStefano has seen it all watching organizations try to navigate Washington. Why do the well-organized and competent fail, while the small and unprepared succeed? He will walk the audience through the mistakes most often made, why those successful elsewhere find it difficult to succeed in DC, and what undervalued strategies and tactics help differentiate organizations from their competitors.
The Swamp Today
Johnny DeStefano will walk the audience through the last 20 years of the good, the bad, and the ugly of national politics. Sharing his insights, understanding, and anecdotes, he helps the audience understand why we are where we are, and why most of the professional political punditry has it all wrong.