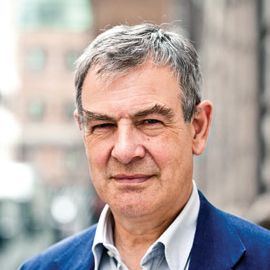 John Gieve
Former Deputy Governor for Financial Stability at the Bank of England; Esteemed Economist
Sir John Gieve is Chairman of VocaLink, the main provider of payment systems to banks in the UK and, increasingly, elsewhere in Europe. He was Deputy Governor of the Bank of England until 2009.
Sir John has been at the center of the UK Government for the last 25 years. As Deputy Governor of the Bank of England, he was a key player in the the battle to stabilise the banking system in the face of the worst financial crisis for a century (including the failure of Northern Rock and Lehman Brothers), to protect the economy by reducing interest rates to their lowest level on record, and to forge new policies globally to prevent it happening again.
Before joining the Bank of England, Sir John was the Permanent Secretary (most senior civil servant) at the Home Office from 2001 to 2005 and responsible for building up the UK defences against the new threat from international terrorism first after 9/11 and then with the attacks in London in July 2005. Other key challenges were rebuilding the control of unfounded asylum cases and tackling street crime.
That followed twenty years at the UK Treasury (Ministry of Finance), where he was Private Secretary to three Chancellors (Finance Ministers) - Nigel Lawson, John Major and Norman Lamont. He was responsible for the control of public spending from the mid 1990s to 2000, the last time in which the budget deficit had to be brought down. Sir John also had spells in private equity and in promoting PFI and public private partnerships.
Sir John was recently appointed Chairman of the Clore Social Leadership Foundation which aims to equip the next generation of third sector leaders with the skills to handle risk and manage complexity.
Sir John speaks and writes regularly on economic and regulatory policy and on public management more widely.
Videos
---