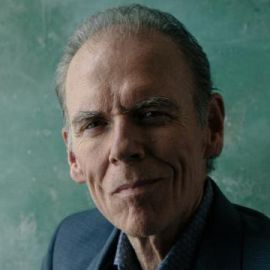 John Hiatt is an American rock guitarist, pianist, singer,and songwriter. He has played a variety of musical styles on his albums, including New Wave, blues and country. Hiatt has been nominated for several Grammy Awards, although he has never won, and has been awarded a variety of other distinctions in the music industry. He remains one of the most respected and influential American singer-songwriters. His songs have been covered by a variety of artists in multiple genres, including Bob Dylan, Willy DeVille, Ry Cooder, Linda Ronstadt, Bonnie Raitt, Eric Clapton, B.B. King, Willie Nelson, Three Dog Night, Joan Baez, Paula Abdul, Buddy Guy, the Desert Rose Band, Jimmy Buffett, Mandy Moore, Iggy Pop, Emmylou Harris, Rodney Crowell, Dave Edmunds, Nick Lowe, The Nitty Gritty Dirt Band, Rosanne Cash, Suzy Bogguss, Jewel, Aaron Neville, Jeff Healey, Keith Urban, Joe Cocker, Chaka Khan and many others.
Hiatt was working as a songwriter for Tree International, a record label in Nashville when his song "Sure As I'm Sittin' Here" was covered by Three Dog Night. The song became a Top 40 hit, earning Hiatt a recording contract with Epic Records.
In 1973, Epic released his first single, "We Make Spirit," with Don Ellis on drums and Michael Bell, a young but powerhouse guitar player from Hampton, Virginia on second lead guitar. Bell, a student of Ferguson High School in Newport News, Virginia went on to play lead guitar after graduation until 1980 when he went on to play lead guitar for Carl Ellis and Juke Box Heroes while Ellis remained.
In 1974 Hiatt released his debut album, "Hangin' Around the Observatory," which was a critical success and a commercial failure. A year later, "Overcoats" was released, and when it also failed to sell, Epic released Hiatt from his contract. For the next four years he was without a recording contract. During this time his style evolved from country-rock to New Wave influenced rock in the style of Elvis Costello, Nick Lowe and Graham Parker.
Hiatt was picked up by the MCA label in 1979. He released two albums for the label, "Slug Line" in 1979 and "Two Bit Monsters" in 1980, neither of which met with commercial success. Hiatt was signed to Geffen (which would later absorb MCA) in 1982, where he recorded three diverse albums from 1982 to 1985.
The first, "All of a Sudden" was produced by Tony Visconti, and featured use of keyboards and synthesizers. Featuring country and soul influences, "Riding With the King" appeared in 1983, produced by Scott Mathews, Ron Nagle and Nick Lowe. Hiatt recorded a duet with Elvis Costello, a cover version of the Spinners' song, "Living A Little, Laughing A Little," which appeared on his 1985 album "Warming Up to the Ice Age." Shortly after its release, Bob Dylan covered Hiatt's song "The Usual," which had appeared on the soundtrack to the film, Hearts of Fire. However, Geffen dropped Hiatt from the label after the album failed to chart.
During this period, Rosanne Cash covered several Hiatt compositions, taking "It Hasn't Happened Yet" to the Top 20 of the Billboard Country Songs chart. In 1983, Cash would duet with Hiatt on his "The Way We Make a Broken Heart" produced by Mathews and Nagle. When Geffen failed to release the single, Cash re-recorded it in 1987 and it went to #1 on the Billboard Country charts.
He then signed to A&M Records and finally came into success in 1987, when he released his first big hit, "Bring the Family." For the album, Hiatt had a backing band consisting of Ry Cooder, Nick Lowe, and Jim Keltner. One of the cuts from the album, "Have a Little Faith in Me," would be covered by a number of artists, including Joe Cocker, Delbert McClinton, Jewel (singer), Bill Frisell, Mandy Moore and Bon Jovi. "Thank You Girl" was a moderate radio hit, but nothing that would garner Hiatt national attention. But most notably, Bonnie Raitt would bring "Thing Called Love" to #11 on the Billboard Mainstream Rock Tracks chart with her 1989 release, "Nick of Time."
In 1988, he returned to the studio to record "Slow Turning," which would be his first album to hit the upper half of the Billboard 200. It also featured his only Top 10 chart single, the title track, which hit #8 on the Mainstream Rock Tracks chart. In 1989, The Jeff Healey Band covered the Hiatt-penned song "Angel Eyes," and took it to the Top 5 of the Billboard Hot 100 Singles chart.
In 1992, Cooder, Keltner, and Lowe again backed up Hiatt, but this time they gave themselves a band name, Little Village, a reference to a Sonny Boy Williamson II project. Expectations for the "Little Villag" album were high, but the album failed to even chart as high as Hiatt's last solo album, and the group disbanded after an only moderately successful tour.
In 1993, Hiatt recorded "Perfectly Good Guitar" with members of alternative rock groups School of Fish and Wire Train. Hiatt recorded the album with producer Matt Wallace who had worked most prominently with Faith No More. It was Hiatt's highest peaking album at #47, but again was still not the true commercial breakthrough A&M expected. The next year, Hiatt released "Hiatt Comes Alive at Budokan?," his first live album and his last album with A&M Records.
Hiatt received his first Grammy nomination in 1995 for his album "Walk On." Hiatt's next few albums never gained any momentum on the charts, and he saw little change in his fanbase in the late 1990s, indicating a dedicated following.
In 2000, Hiatt released his first independent album on Vanguard Records, "Crossing Muddy Waters," which saw a heavy influence of bluegrass in his music. Later that year, he was named songwriter/artist of the year at the Nashville Music Awards. In 2001, "Crossing Muddy Waters" was nominated for a Grammy Award for Best Contemporary Folk Album, with Davey Faragher and David Immerglück as his only accompanists.
Hiatt's album, "Master of Disaster," was released in 2005. The album was produced by Jim Dickinson, and Hiatt was backed up by the bassist David Hood and several members of the North Mississippi Allstars. The album achieved modest sales, becoming a Top 10 independent album, but eluded significant commercial success in the same manner that his previous albums did.
Hiatt's album "Same Old Man" was released in 2008. It featured North Mississippi Allstars guitarist Luther Dickenson and vocals from Hiatt's daughter, Lilly Hiatt.
In March 2010, Hiatt released "The Open Road" which was followed in 2011 by "Dirty Jeans and Mudslide Hymns."
Videos
---
Books
---
Related Speakers View all
---
ZOX

It's so cool to see how far Zox Straps has come even...

Zebrahead

Zebrahead spent summer 2006 on the Warped Tour while...

WOMEN

Women haven't always had an easy time achieving grea...

Wolf Parade

It's the name of Wolf Parade's third LP, out June 29...

Willy Mason

Willy Mason (born November 21, 1984) is an American ...

Ween

Ween is an American experimental rock group formed i...

We Were Promised Jetpacks

Scottish Indie Rock Band Known for Singles Like "Qui...

The Wallflowers

American Rock Band

VHS or BETA

VHS or Beta is a house/disco band that infuses eleme...

The Whigs

With their new album Enjoy The Company, The Whigs ha...

The Virgins

The Virgins are an American band formed in 2006 in N...

The Stills

The Stills only bore scant similarities to Interpol,...

The Soft Pack

For a band whose lineup has only really been cemente...

The Honey Brothers

The Honey Brothers like to tell people they formed o...

The Gracious Few

"It was a wonderful moment," says The Gracious Few's...

The Format

The Format was an indie rock band formed by Arizona ...

The Faint

The Faint is an American indie rock band. Formed in ...

The Color Fred

The Color Fred is a band headed by former Taking Bac...

Superdrag

Superdrag is a power pop/alternative rock band from ...

Super Furry Animals

Super Furry Animals is a Welsh rock band that leans ...
More like John