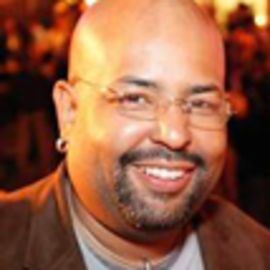 John Lawson heads e-commerce at 3rd Power Outlet, a retailer of hip hop apparel and gear, which has shipped over 1/4 million products to e-commerce buyers worldwide.
3rd Power Outlet, a top-rated merchant on Amazon and an eBay Platinum Power Seller, has recently launched on the Yahoo. Previously, John was an information technology analyst for Accenture, specializing in infrastructure and process management. Recently John has channeled his knowledge and experience into speaking on the industry as well as blogging on it at ColderICE.com.
Related Speakers View all
---
Gillian Muessig

Thought Leader in Global Entrepreneurship

Nicholas de Wolff

Startup Advisor, Executive Leader, Business Strategy...

Roberto Alas

Reaching and identifying the potential in every sing...

Tyler Willis

4+ years helping companies cope with how emerging me...

Joe Soto

Social Media Marketing Strategist | CEO at One Socia...

Jerry Fletcher

Jerry is the CEO of Z-axis Marketing, Inc.

Candace Reese

The CEO Pundit: Empowerment Speaker, Inspirational C...

David Nour

Social Networking Strategist

Michelle Courtney Berry

Breakthrough Expert, Founder and CEO of LifeFlowPlan...

Pam Moore

CEO & Founder Marketing Nutz, Social Business Strate...

Deborah Chaddock Brown

Customer Relationship Expert & Social Media Strategist

Warren Cass

Social Media Strategist & International Speaker

Ron Broussard

STRETCHYOURSELF

Micah Solomon
Ford Saeks

Business Growth & Internet Marketing Specialist

William H Wells III

Internet Marketing Strategist and Speaker/Presenter....

Tim Houston

Bestselling Author, Speaker & Entrepreneur who makes...

Sanjay Dalal, chief innovator

Innovation Author, Speaker, CEO of Ogoing Social Net...

Marty Stratton

Entrepreneur Spirited Speaker; Driven for Your Success!

Ken Cook

As a constant entrepreneur Ken has shared the experi...
More like John