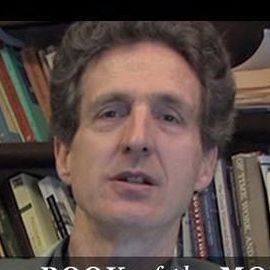 John Morreall
Dr. John Morreall (MOR-EL) is far more than a funny speaker--he's an internationally recognized authority on humor and its benefits.
Dr. John Morreall (MOR-EL) is far more than a funny speaker--he's an internationally recognized authority on humor and its benefits.  John has been teaching university courses on humor since 1983, and has done hundreds of training programs since 1988. His fifty articles and five books include Humor Works, published by Human Resource Development Press.  In 2000 an international Humor Congress was held in Amsterdam based on this book.  John is past President of the International Society for Humor Studies, and is on the board of Humor: International Journal of Humor Research.  He has also served on the board of the International Journal for Humor and Health.  John's work has been featured in the New York Times (four times), the Chicago Tribune, the Wall Street Journal, Forbes, and the Economist. His 1994 Chautauqua Institution presentation, "The Many Values of Humor," was rated as the best of the season. John's clients include AT&T, IBM, and the IRS, along with several medical schools, two breweries, and a potato growers' coop.  His hobbies include plumbing and looking for the remote.
Audiences at Dr. Morreall's presentations don't just laugh a lot--they learn a lot. He amuses, and amazes them with real examples of how humor reduces stress, boosts morale and teamwork, and makes communication more effective.  Ever try a "Worst Customer of the Week Contest"?  It may sound negative, but it can have surprisingly positive results.  As John's research shows, humor helps us focus on problems in a relaxed, constructive way.
Using real examples, lots of visual materials, and interactive exercises, John explores three benefits of humor.  First, it's healthy, especially in the way it reduces stress.  Secondly, humor makes us mentally flexible—able to cope with change, more creative, and less defensive.  And thirdly, humor serves as a social lubricant.  It can improve almost any kind of communication, especially potentially threatening messages like warning, criticizing, and saying no.  And because humor short-circuits conflict, it's useful in dealing with difficult people.  John shows how humor blocks negative emotions so that we think our way through problems, instead of feeling our way through them.  He also explores the differences between positive humor that unites us and negative humor, such as sarcasm.  Here he concentrates on the differences between men's humor, which is often competitive, and women's humor, which is usually cooperative.  By the end of John's presentation, everyone has shared a month's worth of laughs, and they're ready to harness the power of humor in their work and in their lives.
Related Speakers View all
---
Harry Paul

Motivational Speaker & Author of the Best-Selling "F...

Amanda Gore

CEO, The Joy Project; Hall of Fame Motivational Spea...

Tod Maffin

Tod Maffin is one of North America's leading digital...

Barbara Glanz

The Employee Motivation Expert

Pat Williams

Motivational Speaker & Sports Executive; Senior Vice...

Vicki Hitzges

Teambuilding Motivational Speaker, Author & Former T...

Bodine Balasco

Entertainment and Business Speaker

Mike Schlappi

Paralympic Medalist

Hypnotist The Incredible BORIS

Award-winning Motivational Hypnotist and Keynote Spe...

Lenny Laskowski

National Best Selling author and the leading authori...

Dan Heath

Bestselling Author, Senior Fellow at Duke University...

Shawn Achor

Harvard Professor, Researcher & Positive Psychology ...

James Malinchak

Empowering Audiences to Achieve Extraordinary Results

Loretta LaRoche

Author, Humorist, Stress Expert & TV Personality

John Izzo, PhD

Leadership Expert & Bestselling Author

Garrison Wynn

Comedian & Motivational Business Expert

Paul Vitale

President at Matt Birk and Company & Author

Thomas (Tom) Farley

Tom Farley is Managing Director of Farley BDG, a bra...

Erik Wahl

Internationally Recognized Graffiti Artist, Entrepre...

Jean Bailey Robor

Jean Bailey Robor, award-winning author and inspirat...
More like John