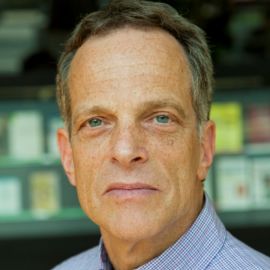 John Sadowsky
Renowned Leadership Coach and Speaker With More Than 20 Years of Experience Across Five Continents
John Sadowsky is a renowned leadership coach, speaker and author with more than 20 years of experience across five continents. John's principal goal is to inspire individuals and groups to move their worlds.
Synergizing the concepts of leadership and storytelling, John's pioneering Sadowsky Method of Leading from the Inside Out provides an approach that everyone, at every level of an organization, can use to have a wider and more profound impact.
John's expertise is teaching clients that authentic leadership is based on the deep self-knowledge that allows people to speak from the heart about their strongest convictions. In his keynotes, John speaks about how those involved in leadership, branding, social marketing, personal growth, or intercultural management can benefit from the Sadowsky Method.
The media have labeled him 'one of the most innovative leadership thinkers today: his in-depth approach empowers all of us to find inside ourselves what makes us effective as leaders.'
John has advised and provided executive coaching for a variety of Fortune 500 and other large companies, including General Electric, Starbucks, Visa, L'Oréal, Scotia Bank, Facebook, Guidant Technologies and Soitec. He has also worked with numerous start-up companies in the fields of beverages, internet marketing, software development, and medical devices. John helps his business clients build inclusive and meaningful stories of collective identity that motivate people in industrial and other creative collaborations.
John is also the author of several successful books on the use of authentic story in corporate business, e-marketing, branding, and personal lives. In addition to his bestselling books "Email, Social Marketing and the Art of Storytelling" (2011), "L'éloge du Bien-être" (2010) and "Les Sept Règles du Storytelling" (2009), John is currently writing a new book that will be launched fall 2014.
John has been interviewed frequently on television and radio, as well as in the international (online) press. His media appearances include Management TV Latin America, BMF Business in Paris, France Bleu and France3, Harvard Business Review, Revue Française de Gestion, Business Leadership Review, Gestión and Les Echos.
John holds an MBA from the Stanford Graduate School of Business and a doctorate in Business Administration from Newcastle University. John completed a Bachelor of Arts degree at Haverford College, in history and literature. He also holds an MA in French from Middlebury College. John is Distinguished Professor of Management at Grenoble École de Management, and he has been a visiting lecturer at some of the world's leading educational institutions, including the Institut d'Etudes Politiques in Paris, Harvard University, the Stanford Graduate School of Business, the National Academy of Economics in Moscow, and the Universidad Católica of Buenos Aires.
John has served as director of sales demand forecasting at Atari Inc. in San José, California, as CEO of Atlas Distributing Inc – a US beverage distribution company – and as board member of numerous non-profit organizations. Today, he is non-executive chairman at Atlas, and he sits on three other corporate boards, including Medicines for Humanity.
John has lived and worked in various countries and fluently speaks and presents in English, Spanish and French. Today, he divides his time between consulting, public speaking and writing.
"John Sadowsky's book has a lasting message which will be a source of inspiration and motivation for many years to come. He ties together five significant trends in branding and organizational communication highlighting the link between the power of story and organizational success. Sadowsky has emerged as a voice with profound understanding of communication in the 21st century." -- Seth Kahan, Author of "Getting Change Right" and Expert Blogger for Fast Company
Speech Topics
---
Leading from the Inside Out
Leadership is about influence. John has uncovered a pattern in the way successful leaders influence others: above all, they are not afraid to take stands on their strongest convictions and they have learned to speak from the heart about these. Each of us tends to have more influence than we realize on the groups that we participate in. In this keynote, John explains how anyone, at every level of an organization, can learn to have a wider and more profound impact. And, whereas leadership development commonly focuses on models, examples and guidelines one should follow, John contends that the keys to truly successful leadership are self-knowledge and self-awareness. Based on his pioneering Sadowsky Method of leading from the inside out, outlined in his forthcoming book (Fall 2014), John shows examples of people who have learned to inspire their worlds, and how we can all do it.
The Power of Storytelling and How to Use it
Since the beginning of time, story has been the most powerful form of communication known to mankind, far more persuasive than logic and rational argument. In this keynote, John speaks about how we can all learn to use the age-old art of storytelling to influence our teams, our organizations, and our worlds.
The pioneering Sadowsky Method of leading from the inside out teaches individuals and organizations how to use their core stories of identity - the stories of who we are, what we stand for, why we do things the way we do, and what makes us unique - to move others from indifference to engagement, and from inertia to action.
Based on his highly successful book "The 7 Rules of Storytelling" (available in French and Spanish), John will give both historical and current examples of successful storytelling leaders. He will also explain how we can all use storytelling to have a more profound impact on those we seek to influence.
How to Free Ourselves from the Myths of Leadership
Leadership is the most studied and the least understood phenomenon in history. In this keynote, John speaks about how distorted images, or myths, of leadership prevent us from developing our leadership potential. John argues that we should be grateful that these myths exists, because knowing them means that we need not be constrained by them. He will share with you persistent myths and stereotypes about leadership that he encountered during his search for the qualities of outstanding leaders. Based on his pioneering Sadowsky Method of leading from the inside out, outlined in his upcoming book (fall 2014), he then demonstrates how we can free ourselves from these myths to become more effective leaders.
Telling your Brand Story
Storytelling is the most powerful form of communication known to man, and advertisers have known this for decades. At the same time, relatively few companies and brands today use this tool effectively. In this keynote, based on in-depth interviews and case studies he did for his book The New Marketing: E-mail, Social Media and the Art of Storytelling, John speaks about brands that have been successful at creating and managing their e-reputation, and at building a true community of followers, often without spending vast resources. Based on his pioneering Sadowsky Method of leading from the inside out, outlined in his upcoming book (Fall 2014), John also explains the similarities between coaching a leader and coaching a brand; he coined the term Emotional Transportation Business (ETB) to describe the process of moving people, in their minds, from indifference to interest. He shows how your brand can learn to operate successfully in the ETB, and that the tools for developing and fostering a brand community are accessible to everyone.
Opening our Minds to Issues of Cross-Cultural Business & Management
Business is becoming more international every day. While doing business and advising companies around the globe for over 20 years, John has seen important deals and negotiations fall apart due to very basic cultural misunderstandings. He once attended a meeting between a group of German investors and a French company; the Germans showed up in time, ready to get down to business. The French sailed into the office 45 minutes late, politely asking the astounded Germans how they'd like their coffee and if they watched the soccer match last night…
In this keynote, John helps you to open your mind and understand the complexity of crossing cultures. Across the broad spectrum of cultures, John has observed a wide variety of components and characteristics that should be considered: diverse notions of time, space and context; differences in the way work is organized and performed; and different views of hierarchy and human interaction. Based on these observations, he has built a framework that we can all use to understand what we should be sensitive to when managing, doing sales and conducting business internationally.
Related Speakers View all
---
Tim Sanders

Bestselling Author, Technology Pioneer, Expert on Co...

Itzik Amiel

Global Leading Authority on Networking and Relation ...

Bonin Bough

Former Chief Media & eCommerce Officer at Mondeléz I...

Nicholas de Wolff

Digital Media & Brand Strategy; Economic & Social Tr...

Kelly McDonald

Multicultural Marketing & Business Trends Expert

Keith Ferrazzi

CEO of Ferrazzi Greenlight, Inc. & Bestselling Autho...

Nita Song

President & Chief Momentum Officer, IW Group

Jeany Stein

Thought-leader & Entrepreneur & Strategist, Founder ...

Dorie Clark

CEO at Clark Strategic Communications & Author

Kevin Allocca

Head of Culture & Trends at YouTube

Diane Prince Johnston

CEO & Founder of Winnie & Kat; Fashion Entrepreneur

Prerna Gupta

Serial Entrepreneur; Investor & Author; Founder & CE...

Seth Mattison

Co-Founder & Chief Movement Officer of Luminate Labs...

Mark Jeffries

Communication Consultant, Presentation Coach, Emcee ...

John Izzo, PhD

Leadership Expert & Bestselling Author

Jeffrey Hayzlett

Primetime TV & Podcast Host, Keynote Speaker, Best-S...

Peter Guber

Executive, Entrepreneur & #1 NYT Bestselling Author,...

Simon Sinek

World-Renowned Leadership Expert & Best-Selling Author

Sally Hogshead

Marketing, Persuasion & Personal Branding Expert; Au...

R "Ray" Wang

Founder, Chairman & Principal Analyst at Constellati...
More like John