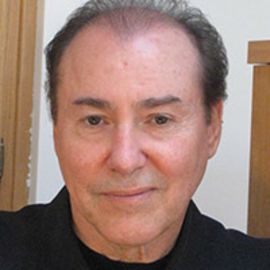 John Tamiazzo
Neuroscience Expert, Author, Health and Wellness Speaker
John A. Tamiazzo, PhD is a renowned expert in the fields of human potential, neuroscience, health and wellness, and transpersonal psychology. He has helped thousands of individuals improve the quality of their lives with his invaluable insights and methods for living an extraordinary life.
John Tamiazzo's distinguished professional background includes positions as Program Director for Community Mental Health Centers including: Calabasas Neuropsychiatric Institute, Woodview Calabasas Psychiatric Hospital, and Camarillo State Hospital, as well as Executive Director for two traumatic brain injury facilities in the southern California area. For traumatic head and brain injuries, Dr. Tamiazzo has raised over $600,000 to develop innovative educational and rehabilitation programs on their behalf. He has been a long-time instructor at Santa Barbara City College, with over 10,000 students attending his psychology, alternative health, nutrition and wellness classes.
John Tamiazzo's book, Returning to the Land of Oz and Land of Oz Workshops draw upon the best material from his many years of instruction and research in neuroscience and psychology and show participants how to creatively use the power of the mind and the wisdom of the imagination to feel motivated and inspired again, achieve work and personal goals, improve health, make positive life changes, fulfill their vast potential, and defy the aging process.
John Tamiazzo has lectured at colleges, universities, institutes, corporations, social services departments, medical clinics, professional conferences, and spiritual centers in the USA, Scandinavia, and Canada.
As the lead trainer for one of the largest commercial and private lenders in the US for three years, providing workshops in communication skills, team building, and stress management, John Tamiazzo worked with over 500 employees including management and support personnel.
John Tamiazzo has presented his research on aging, health, neuroscience and the power of imagination at the International Conference on Positive Aging.
Related Speakers View all
---
Deepak Chopra

Co-Founder of The Chopra Center for Wellbeing

John Izzo, PhD

Leadership Expert & Bestselling Author

Jay Winner

Founder of The Sansum Clinic's Stress Management Pro...

Marianne Williamson

Renowned Authority on Spirituality & Metaphysics; Au...

Michael Stillwater

Consultant for Sustaining the Heart of Healthcare Us...

Dan Millman

Self-Help Author, Former World Champion Gymnast & Coach

Dr. Jack Groppel

Co-Founder of the Johnson & Johnson Human Performanc...

James Lafferty

CEO of Fine Hygienic Holding; Former CEO of British-...

Kenneth Pelletier

Renowned Alternative and Integrative Health Expert

Shawn Achor

Harvard Professor, Researcher & Positive Psychology ...

LeAnn Thieman

Registered Nurse & Co-Author of Chicken Soup for the...

Agapi Stassinopoulos

Inspirational Teacher & Best-Selling Author; Known f...

Cheryl Richardson

Personal Transformation Expert & Bestselling Author ...

Roger Jahnke

Wellness Expert, Integrative Medicine Consultant, Au...

Matt Iseman

Doctor, Comedian, Television Personality, Host of Am...

Juliet Funt

Founder, Owner & CEO of WhiteSpace at Work

Dan Buettner

National Geographic Writer, Renowned Explorer & Auth...

Joan Borysenko, Ph.D.

Behavioral Scientist & Best-Selling Author

Sadhguru Jaggi Vasudev

Renowned Yogi, Visionary, Guru, Author & Founder of ...

David Rock

Neuro-Science Based Leadership, Performance and Mana...
More like John