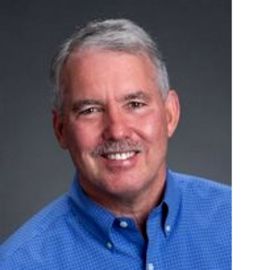 Dr. Trent is President of Encouraging Words (Strong Families), a ministry committed to strengthening marriage and family relationships worldwide. John teaches conferences across the country. Over the past few years, he has spoken to over 100,000 people in over 65 major cities at his seminars, as well as speaking to over 450,000 men at Promise Keepers conferences!
In addition to speaking, he has authored and co-authored more than a dozen award winning and best-selling books: The Blessing (Gold Medallion winner for excellence in Christian publishing), The Gift of Honor (Gold Medallion finalist), The Language of Love (Angel Award winner as the top family life book of 1989 and a Gold Medallion finalist), Love is a Decision (Gold Medallion finalist), The Two Sides of Love (Gold Medallion winner), Home Remedies (Gold Medallion finalist), The Hidden Value of a Man (Gold Medallion finalist), Leaving The Lights On, LifeMapping (Gold Medallion finalist), Seeking Solid Ground, Love for All Seasons, (Gold Medallion Finalist), Go the Distance, (Gold Medallion Finalist), The Making of a Godly Man Workbook, Choosing to Live the Blessing, Pictures Your Heart Remembers, Be There! (Gold Medallion Finalist) and Parents' Guide to the Spiritual Growth of Children (Gold Medallion Finalist).
John has also written eight books for children. Two to help children recognize how valuable they are called, The Treasure Tree (Gold Medallion winner), and it's sequel, The Two Trails. He has also written a book to help with childhood fears, called, There's a Duck in My Closet! And "I'd Choose You!" (Gold Medallion Finalist) which puts the concept of the "blessing" in childhood language. There's Spider Sisters, based on the special bond between his two daughters, The Black and White Rainbow (Gold Medallion Finalist), Bedtime Blessings Vol. 1 (Gold Medallion Finalist) and John newest children's book, Bedtime Blessings Vol. 2.
John has been a featured guest on radio and television programs like Dr. Jim Dobson's Focus on the Family, Dr. Charles Swindoll's Insight for Living, the Billy Graham Evangelistic Association, CNN's Sonya Live, Cope, AM Northwest, San Diego's Morning Spotlight, Cleveland's Morning Exchange, The 700 Club, The Art of Family Living, The Chapel of the Air, Drs. Meier and Minirth's Talk to the Doctors program, Life Perspectives, Moody Broadcasting's Prime Time, Rich Bueler's Talk From The Heart, and many, many more.
After gaining his Master's and doctorate degrees, John worked as an associate pastor at Northwest Bible Church, Dallas, Texas. He became their first Minister to Families and developed and taught marriage and family enrichment programs. He then went to Scottsdale Bible Church, Scottsdale, Arizona, to become their first Family Life Pastor. In 1984, John joined Gary Smalley at Today's Family. For nine years, John worked with Gary, ministering to couples and singles worldwide.
In 1993, Gary moved the ministry of Today's Family to Branson, Missouri, and after much prayer and counsel, John and Cindy decided to stay in Arizona and begin their own ministry called, "Encouraging Words." John's ministry is officially recognized as a missions ministry of his home church, Scottsdale Bible Church, where John has served on the Board of Elders.
John and Cindy have been married for 21 years, and have two precious daughters, Kari and Laura.
Videos
---
Related Speakers View all
---
Steve Arterburn

Founder & Chairman of New Life Ministries, Host of "...

Michael O'Brien

Host of "Tour De Romance," Faith-Based Event for Mar...

Kathy Peel

Founder and President of Family Manager Inc.

Kevin Leman

Internationally-Known Psychologist, Award-Winning Au...

Sheri Rose Shepherd

Best-selling Author, Speaker and Humorist

Lisa Whelchel

Author, Founder of Momtime Ministries & Actress Know...

Linda Mintle, Ph.D

"Doing Life Together"

Josh McDowell

Christian Apologist, Evangelist & Best-Selling Author

Dr. Gary Chapman

Pastor, Speaker & Author of "The 5 Love Languages"

Shelley & Greg Leith

Speakers on marriage and raising 5 kids. Greg is the...

Michael Smalley

Changing landscape of relationships in America with ...

Jerry B. Jenkins

Author of 70M selling Left Behind series

Gary Thomas

Marriage, Pro-Life and Motivational Speaker

Candace Cameron Bure

Women & Youth Speaker Best Known for Her Role on "Fu...

LaDonna Gatlin

Singer & Author; Sister of the Legendary Country Mus...

Karen Santorum

Wife of Former Presidential Candidate, Rick Santorum

Michael and Amy Smalley

Best-Selling Authors

Suzette Brawner

A conference and event speaker for school, church an...

Kirk Cameron

Actor Best Known for "Growing Pains," "Left Behind" ...

Kerri Pomarolli and Ron McGehee

Two Comics Walk Into A Church
More like John