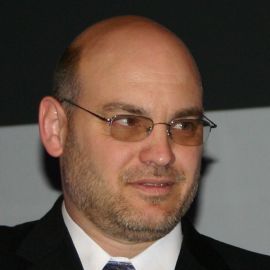 Jon M. Quigley
Author and Contributor to More Than 10 Books on a Range of Business, Project Management and Product Development Topics
Jon M. Quigley PMP CTFL is a principal and founding member of Value Transformation, a product development training and cost improvement organization established in 2009, as well as being Electrical / Electronic Process Manager at Volvo Trucks North America. Jon has an Engineering Degree from the University of North Carolina at Charlotte, and two Master Degrees from City University of Seattle. Jon has nearly twenty five years of product development experience, ranging from embedded hardware and software through verification and project management.
Jon has won awards such as the Volvo-3P Technical Award in 2005 going on to win the 2006 Volvo Technology Award. Jon has secured seven US patents and a number of international patents. These patents range from human machine interfaces to telemetry systems and drivers aides. Jon is on the Western Carolina University Masters of Project Management Advisory Board as well as Forsyth Technical Community College Advisory Board. Jon also teaches Project Management classes at City University of Seattle via distance learning. Jon also is an expert at ITMPI (IT Metrics and Productivity Institute) giving webinars on numerous product development and business topics.
Jon has membership in ASQ, SAE, AIAG and PMI (holding Project Management Professional Certification). Jon also has the CTFL certification from ISTQB.
Jon is the co-author or contributed to the books:
Project Management of Complex and Embedded Systems
Scrum Project Management
Testing of Complex and Embedded Systems
Total Quality Management for Project Managers
Reducing Process Costs with Lean, Six Sigma, and Value Engineering Techniques
Configuration Management: Theory, Practice, and Application
Contributor to Encyclopedia of Software Engineering
Contributor to the e-book: The Project Manager Who Smiled" by Peter Taylor
Jon is collaborating on two other books that go into production in 2015. The first, a Project Management book through The Society of Automotive Engineers (SAE). The second a self published book on Agile and Conventional Project Management. He has also contributed to the Project Manager Who Smiled by Peter Taylor, and the Encyclopedia of Software Engineering as well as interviewed by others writers for their books.
In addition to these books, Jon co-authored with Kim H. Pries two Professional Development Series focus books for Software Test Professionals (Redwood Collaborative Media):
Saving Software with Six Sigma ISBN 978-0-9831220-0-5
Aggressive Testing for Real Pros ISBN 78-0-9831220-1-2
Additionally, he has co-authored scores of magazine articles that appear nearly 20 magazines.
He has also given numerous presentations at product development conferences on a variety of aspects of product development including testing and project management. Jon enjoys the beauty of nature, hiking in the woods and plays the bass. Jon lives in Lexington, North Carolina, with his wife Nancy and son Jackson.
Related Speakers View all
---
Michael Gerber

Small Business Guru & Author of the Mega-Bestseller ...

Bradley R Staats

Professor at the UNC Kenan-Flagler Business School &...

Dan Porterfield

President & CEO of the Aspen Institute; Advocate for...

Arun Sundararajan

Professor, Stern School of Business; Author; Robert ...

Maynard Webb

Silicon Valley Company Builder, Founder of Webb Inve...

René Carayol

CEO of Inspired Leaders Network & Author of "Spike"

Peg Neuhauser

Corporate cultures expert and author of Culture.com

Adrian Gostick

Founder of The Culture Works & Bestselling Author of...

Gail Evans

Former CNN Executive & Best-Selling Author; Diversit...

Debbie Allen

Creative Marketing Expert & Business Speaker

Sonia McDonald

CEO & Founder of LeadershipHQ, Executive Coach & Aut...

Bill Stone

Vice President of Technology Development & Planning ...

Andy Molinsky

Professor at Brandeis University's International Bus...

Matt Kincaid

Leadership Coach & Author of "Permission to Speak Fr...

Michael Ovitz

Co-Founder of CAA & Former President of The Walt Dis...

Martin Lanik

CEO of Pinsight & Bestselling Author of "The Leader ...

Kimberly Powell

Principal at ghSMART & Co-Author of "The CEO Next Door"

Elena Botelho

Partner at ghSMART & Bestselling Co-Author of "The C...

Michael Angelo Costa

Decision-Making Expert & International Bestselling A...

Patty Azzarello

Author, Speaker, Business Advisor. Useful, Practical...
More like Jon