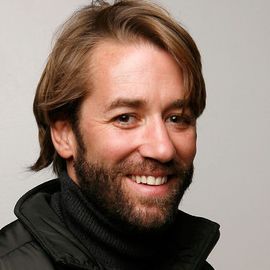 Jonas Pate is an American screenwriter, director and producer. He is the creator and executive producer of "Outer Banks", a Netflix series that premiered in April of 2020. He also wrote and directed "The Grave," "Deceiver," "The Take" and "Shrink." In addition, Pate co-created "Good vs Evil" and "Surface."
Pate was born in Raeford, North Carolina, and is the twin brother of fellow filmmaker, Josh Pate. He holds a degree in philosophy from Princeton University.
Pate took on several directing jobs on television series like "Battlestar Galactica" (2005), "Bionic Woman" (2007), "Friday Night Lights" (2007-2010), "Chuck" (2008) and "Aquarius" (2015).
Videos
---