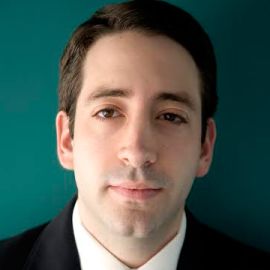 Jonathan dotan
Chief Strategy Officer of OTOY, Fellow at Stanford's Center for Blockchain Research & Producer of HBO's "Silicon Valley"
Jonathan Dotan is a Fellow at Stanford's Center for Blockchain Research and the Stanford Compression Forum, where he is working on applied strategy and policy for distributed ledger technologies. His research and teaching at the Stanford Graduate School of Business examines technology governance frameworks and the new prospects for a more decentralized Internet.
Alongside his teaching, Dotan is currently prepping the next season of HBO's Emmy Award-winning series, "Silicon Valley," on which he's worked for six seasons as a writer/producer. There he leads a team of over 200 experts to ensure every part of the show's dialog and plot tracks to the real and surreal world of technology.
Dotan brings to Stanford 20 years of experience across tech, media and policy. Most recently, he was Chief Strategy Officer of the holographic media pioneer, OTOY and launched the RNDR blockchain. He also led strategic investments for the private equity arm of India's Future Group. Previously, he worked in 30 countries on digital media adoption at the Motion Picture Association and began his career with a post with the United Nations Office of the High Representative in Bosnia and Hercegovina.
He received an MPhil in International Relations with distinction in US Foreign Policy from Oxford University, St. Antony's College and graduated Phi Beta Kappa from the University of California at Los Angeles, College of Honors with a BA in Information Policy.
Videos
---