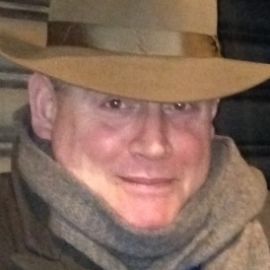 Jonathan M. Meyer
Attorney at Law
Education JD, Fordham University School of Law, 1990; BA, Political Science, Tel Aviv University, July 1982
Membership/Activities: Vice Chair, National Security Committee, ABA SIL; Vice Chair, Export Controls and Economic Sanctions Committee, ABA SIL; New York State Bar Association, Section of International Law; Admitted, New York State; Admitted, the United States Court of International Trade.
Experience: Sponsored and Conducted lectures and symposia on the use of International Law toward the suppression of international terrorism and application of US International Antitrust law in relation to foreign export cartels and monopolies as applied for use as countermeasures against potential Boycotts and/or blacklisting. Contributed to articles on the former Yugoslavia, including state dissolution, the Serbo‐Croatian conflict, questions of state succession both within and without the UN General Assembly, theories of state recognition, and the use of force under both customary International law and the UN Charter. Functioned as an Informal legal advisor to the UN mission in relation to the Serbo-Croatian conflict.
Program Co-Chair: Russia, Georgia the Use of Force and International Law: ABA, SIL, Spring Meeting, Washington DC, 2009. This Program engaged in the analysis of how international law both permits and proscribes the application of military might. Representatives from both Russia and the Republic of Georgia, joined by experts in the field, investigated the legal questions which arise after diplomacy fails, and discussed the ever expanding avenues of dispute resolution and international law, through the prism of the Georgian Conflict of August 2008.
Program Co-Chair, ABA SIL, CLE, A Practitioner's Guide to U.S. and Canadian Anti-boycott law and Policy Part 1 & Part 2, jointly executed and organized with Kay Georgi, Co- Chair of the Export Controls and Economic Sanctions Committee, ABA SIL, January 13, 2010.
Program Co-Chair: Balancing Liberty and Security at the Airport, ABA, SIL at ABA Annual Meeting, San Francisco, California, August 8, 2010. With the installation of imaging scanners in airports to detect weapons, explosives, or contraband that could be smuggled through conventional metal detectors, this program was designed as a briefing session to the Homeland Security Secretary to present the audience with the complexity of issues that are inherent in the challenge of reconciling fundamental liberties, such as personal privacy, with government oversight to achieve national security objectives in an environment of ever-evolving threats. The panel additionally addressed other issues, including the question of the implied consent, probable cause, and searches and seizures at the border.
Program Co-Chair and Moderator, Economic Sanctions: Are They Effective Tools of US Foreign Policy? February 28, 2011, ABA SIL, Washington, DC. A panel of both Practitioners and Academics engaged in the analysis of the effectiveness of Economic Sanctions as tools of foreign policy as they relate directly to: Pakistan, Iran and to North Korea. Specifically, the panel focused on measuring the effectiveness of economic sanctions in achieving articulated policy objectives and addressed the issue of whether success in inducing behavioral change by the states in question, can, or should, be measured by either the absence of, or the need for, military intervention.
Associate Editor: The National Security and Defense Review (NSDR). The National Security and Defense Review, is a new peer-reviewed journal published jointly by the Aerospace & Defense Industries Committee and National Security Committee of the ABA Section of International Law, The journal seeks to inform, and to initiate discussion among lawyers practicing in the areas of aerospace, defense, and national security. The journal leverages the complimentary interests among members of the several ABA committees, such as Export Controls and Economic Sanctions that either practice or maintain an interest in security-related developments in the law, and compiles bodies of work, which are published semi-annually, that provide special insight to practitioners, academics, and others working in these constantly evolving areas of law. Experience includes, International Trade Law, Export Controls, Corporate Compliance, Anti‐Boycott Regulations, Public International law and the Use of Force, Legal Services, Litigation, Contracts and Public and Private International Law
Related Speakers View all
---
Eric Bramlett

Real estate broker & SEM from Austin, TX. Into runni...

Simone H Smith

Founder of Gigaverse, a resource helping people make...

Patrick Harris

Director, Global Agencies FACEBOOK

Karen Gillan

Actress, Known for Her Role as Amy Pond on "Doctor W...

The Pines

Rising out of the prairies of the Midwest, The Pines...

J.J. McCarthy

Senior Manager of Internet Marketing, eBay Inc.

Jennifer Coolidge

TV and Film Actress; Known for her Role in "Legally ...

Karl Urban

Actor; Known for the "Lord of the Rings" and "Star T...

Bruce Greenwood

Actor Known for his Roles in 2009's "Star Trek," "Th...

Kal Penn

Actor, Writer, Producer & Former Associate Director ...

Zoe Saldana

Actress Known for Her Roles in "Avatar" and the "Sta...

Eddie Kaye Thomas

American Film and Stage Actor

Paula Garces

Paula Garces was born on March 20th 1974 in New York.

Alice Eve

English Actress most known for her roles in the film...

Zachary Quinto

Actor Known for his Role as Spock in the "Star Trek"...

Josh Hawley

Constitutional Lawyer, US Senator & Author

Jim Clemente
Shauna Clark

Global Chair; US Chair; Head of Employment and Labor...

Maya Steinitz

Law Professor, Author, Consultant & Arbitrator

Lynn Banta

Business Lawyer
More like Jonathan