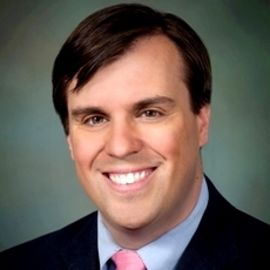 Jonathan Martin is a national political correspondent for the New York Times. He previously served as senior political writer for Politico since its 2007 inception reporting on national politics.
He was Politico's senior reporter on the 2012 campaign, winning praise for breaking news, and his ahead-of-the-curve reporting and analysis on Mitt Romney and President Barack Obama.
Martin covered the key contests of the 2010 midterm elections, traveling to over a dozen states and interviewing some of the most high-profile candidates running during the cycle.
Martin spent two years on the campaign trail writing about the historic 2008 presidential campaign. He maintained a frequently-updated blog that won praise for driving "the biggest buzz" about the contest. Mixing original reporting, breaking news and daily analysis, the blog became one of the most popular features of Politico's 2008 coverage.
After President Obama's election in 2008, he reported on the transition and then went on to be Politico's White House correspondent. He traveled with the president across the country and overseas, covering an array of events including the G20 in London and a NATO summit in Strasbourg.
Prior to the launch of Politico, Martin covered politics as a reporter for National Review, writing about the aftermath of the 2006 election and the first skirmishes of 2008.
In 2005, he joined National Journal's The Hotline. In his capacity as a staff writer, he helped launch its "On Call" blog, which featured original reporting on political topics ranging from congressional leadership battles to gubernatorial races.
Additionally, he's had feature articles published in The New Republic, National Journal, The Washington Post and The Wall Street Journal.
Martin is the co-author of the New York Times best-seller, "The End of the Line: Romney vs. Obama: The 34 Days That Decided the Election" (December 2012), the fourth and final eBook in Politico's Playbook 2012 series providing an unprecedented minute-by-minute account of the 2012 race for the presidency.
Martin appears frequently to offer analysis on a variety of TV and radio networks, including CNN, MSNBC, NPR, ABC, CBS, and NBC.
Originally from Arlington, Virginia, Martin graduated from Hampden-Sydney College with a B.A. in History.
Videos
---
Speech Topics
---
Politics: The People, Players and Issues of the Day
Discover an insider's perspective on the presidential campaign and what to expect in President Obama's second term and from the Republicans as they rebuild ahead of 2016. Political journalist and nonpartisan analyst Jonathan Martin shares with audiences an unparalleled view of today's political landscape gathered during his day-to-day working relationships and uses his experience, quick wit and humor to decipher the ever-changing political terrain.