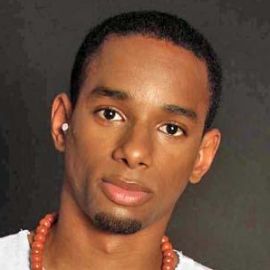 Jonathan Perry
Gay Student Activist
Jonathan Perry is a graduate of Johnson C. Smith University, a historically Black college in Charlotte, North Carolina and the first black, openly gay, HIV+ student at an HBCU to speak out, anywhere in America.
A very outspoken student activist, Perry managed to organize forums on race and sexual orientation. In addition, he also founded Johnson C. Smiths Universitys first official, gay, lesbian, bisexual, and transgender (GLBT) organization.
A native of Goldsboro, North Carolina, Perry contracted HIV in 2000 while visiting a friend on the West Coast.
"It took me a year to understand that I could very well die from this disease," Perry says, who has not been ill from the infection.
Getting involved in HIV-education programs on campus helped bring him out of the depression that almost took his life. He first told his story publicly in 2002 at an assembly of more than 150 Johnson C. Smith students.
Perry has been quoted in numerous news articles, magazines, and other publications. He has also been interviewed by Candace Gingrich. More recently, he was profiled by CNN.com, POZ Magazine, and The New York Times.
Jonathans activism eventually caught the attention of Oprah Winfrey, when in April 2004, she read his story on CNN.com and asked him to share his story on her show. He appeared on the show Men Living on the Down Low and was later featured on BETs Open Mic and BET.com.
Now, Perry has turned his devastation into activism. In September 2004, he completed a three-month consulting contract with the Black AIDS Institute in Los Angeles, California.
Nelson Mandela said: Our deepest fear is not that we are inadequate. Our deepest fear is that we are powerful beyond measure. It is our light, not our darkness that most frightens us. We ask ourselves, who are we to be brilliant, gorgeous, talented and fabulous? Actually, who are you not to be? You playing small doesnt serve the world. There is nothing enlightened about shrinking so other people wont feel insecure around you. And as we let our light shine, we unconsciously give other people permission to do the same. As we are liberated from our own fear, our presence automatically liberates others! And thats how Perry lives his life.
As one of Americas Emerging Activists, Perry recently delivered the keynote address for Harvard Universitys first Unite Against AIDS Summit. He was also the first recipient of Unite Against AIDS Inspiration Award.
On his candidness about his HIV, Perry jokes: Im the type of person who keeps all of my skeletons on the front door. That way when [someone] goes rambling in my closets, all theyll find are clothes.
Ranking number three, POZ Magazine recently named Perry one of the six Superheroes of 2004. But even with public appreciation and criticism, Perry says that if he could go back in time, he would not change a thing. The truth is, no, because lives have been and are being saved because of one individuals willingness to step up and speak out. Its no longer about Jonathan. Its about inspiring a hope that is born of responsibility and teaching people to be responsible for their own lives.
Videos
---
Speech Topics
---
Your Life…Your Responsibility
Unite Against AIDS Summit
BAI: Black Media Round Table
Attitude, Diversity, Inspirational, Lifestyle
News
---
Black colleges seek to stem HIV cases
CHARLOTTE, N.C. — Many historically black colleges are stepping up safe-sex education in response to health researchers' finding of a spike in HIV infection rates among black students more than 20 years into the AIDS epidemic.
Related Speakers View all
---
Chely Wright

Singer-Songwriter, Author & Gay Rights Activist

Malaak Compton

Activist & Philanthropist

Rosie Perez

Actress, Choreographer, Activist & Former Co-Host of...

Staceyann Chin

Spoken Word Poet, Performing Artist and LGBT Rights ...

Kevin Powell

Writer, Humanitarian, President of BK Nation

Asra Nomani

Journalist & Author, Women's Rights Activist

Hill Harper

Actor, Author & Philanthropist; Best Known For "CSI:...

Louis Gossett Jr.

Oscar-Winning Actor, Founder of the Eracism Foundation

Charlene Strong

Gay Rights Activist

Brenda Combs

Inspirational Educator & Survivor; Founder of Findin...

Hydeia Broadbent

AIDS Activist & Advocate

Archbishop Desmond Tutu

Nobel Laureate & Human Rights Activist

Jesse Jackson

Civil Rights Activist & Politician

Mohammed Bilal

Poet, Musician, & Social Educator

Alex Newell

Actor & Singer, Known for "Glee"

Kathy Najimy

Award-Winning Actress & Activist

Spike Lee

Academy Award-Winning Writer, Producer, Actor & Dire...

Dr. Tererai Trent

Internationally Recognized Voices for Quality Educat...

Dr. M. Joycelyn Elders

Former Surgeon General of the United States

Jalen Rose

ESPN Analyst & Former NBA Player
More like Jonathan