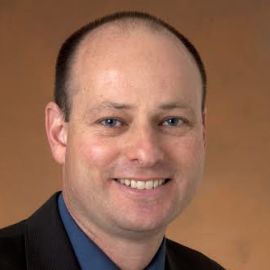 Jordan P. Evans
NASA Engineer; Key Leader of the Mars Science Lab Curiosity Rover Team; Space Robotics Futurist; STEM/STEAM Evangelist
As an Aerospace Engineer, Jordan Evans has successfully faced the challenges of the design, development, and leadership of complex space systems that range from UV telescopes to gravitational wave detectors and from Hubble Space Telescope instruments to the Curiosity Rover on Mars. For his work on the Mars Science Lab Curiosity Project, Mr. Evans received the NASA Outstanding Leadership Medal, one of our nation's highest civilian honors.
Regularly called upon to lead the investigation of mission-impacting problems, Mr. Evans brings a healthy mix of technical experience, leadership skills, and humor to otherwise uncomfortable situations and has received numerous awards for his leadership and ability to balance risk effectively. Mr. Evans is currently responsible for leading JPL's engineering and science workforce as it accomplishes the full spectrum of science and engineering challenges from fundamental research through development of the next generation of advanced robotic systems for the exploration of our universe.
Mr. Evans has shared his experiences with the national and international media and as a speaker at numerous conferences, including TEDx. Additionally, Mr. Evans participates with the National Academy of Sciences' "Science & Entertainment Exchange" and serves as a science consultant for major motion pictures and television shows. An accomplished jazz musician, Mr. Evans regularly performs with big bands and small jazz ensembles in the Southern California area. He is married with two children and resides in La Crescenta, California.
Videos
---
Speech Topics
---
History of Space Exploration
How the Curiosity Rover Serves to Advance Areas Such as Robotic Medicine
The History of Mars Exploration
Things I Wish I Learned in College
Lessons from Mars and Beyond: The Creativity and Culture of Robotic Deep Space Exploration
Observations from a Martian and Explorer of Deep Space: Innovation, Creativity, and Culture
Related Speakers View all
---
Alex Salkever

Futurist, Author of "The Driver in the Driverless Ca...

Aprille Ericsson

Rocket Scientist; Technologist & STEM Educator

Story Musgrave, M.D.

Retired NASA Astronaut; Physician & Professor at Art...

Danielle Feinberg

Director of Photography at Pixar Animation Studios; ...

Jana Eggers

CEO of NaraLogics; Innovation & AI Expert

Emily Calandrelli

Aerospace Engineer; Host & Producer of FOX's "Xplora...

Chris Messina

Inventor of the Hashtag (original proposal), Formerl...

Ben Pring

Widely Acknowledged IT Futurist & Thought Leader; Co...

Nicole Yeary

Founder & CEO of Ms.Tech, A Company That Aims to Sup...

Tatjana Dzambazova

Director of Product Management at Velo3D

J.R. Martinez

Actor, Best-Selling Author, Motivational Speaker, Ad...

Terry Jones

Digital Disruptor, Author & Venture Capitalist

Dr. Heather Knight

Creative Inventor & Specialist in Human-Robot Intera...

Amber Case

Cyborg Anthropologist & Founder of Geoloqi, Inc.

Huma Abidi

Engineering Director of the Artificial Intelligence ...

R "Ray" Wang

Founder, Chairman & Principal Analyst at Constellati...

James McLurkin

Roboticist, Inventor, Researcher, Teacher

Jim Morris

Known for His Brief MLB Career & Subject of Disney's...

Dr. Michio Kaku

World-Renowned Futurist & Theoretical Physicist

Danielle Krettek

Founder & Principal of Google's Empathy Lab
More like Jordan