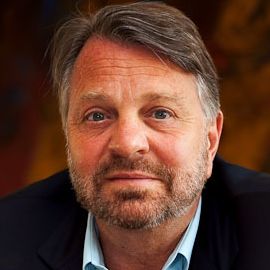 Jorge Castañeda is a renowned public intellectual, political scientist, and prolific writer, with an interest in Latin American politics, comparative politics and U.S.-Latin American relations. He was Foreign Minister of Mexico from 2000 to 2003, and in that position he focused on diverse issues in U.S.-Mexican relations, including migration, trade, security, and narcotics control; joint diplomatic initiatives on the part of Latin American nations; and the promotion of Mexican economic and trade relations globally.
Born in Mexico City in 1953, Dr. Castañeda received undergraduate degrees from both Princeton University and Universite de Paris (Pantheon-Sorbonne), an M.A. from The Ecole Pratique de Hautes Etudes, and his Ph.D. in Economic History from the University of Paris.
He taught at Mexico's National Autonomous University (UNAM) from 1978 through 2004, at Princeton University, and the University of California, Berkeley and (since 1997) at NYU. Dr. Castañeda was a Senior Associate at the Carnegie Endowment for International Peace (1985-87) and was a John D. and Catherine T. MacArthur Foundation Research and Writing Grant Recipient (1989-1991).
He is a member of the Board of Human Rights Watch, and since 2003 has hosted "Voices of Latin American Leaders" at NYU, a series of conversations with prominent politicians, intellectuals, and businesspeople from the region such as Ernesto Zedillo, Fernando Henrique Cardoso, Carlos Slim, Gustavo Cisneros, and Carlos Fuentes, among others. Currently, he teaches at both the undergraduate and graduate levels at NYU.
Among his more than 15 books published in the United States and elsewhere are: "Limits to Friendship: The United States and Mexico (with Robert Pastor)," "Utopia Unarmed: The Latin American Left after the Cold War," "The Mexican Shock," "Compañero: The Life and Death of Che Guevara," and "Perpetuating Power: How Mexican Presidents Were Chosen," "Ex-Mex: From Migrants to Immigrants," and "Mañana Forever? Mexico and the Mexicans."
Dr. Castañeda is a regular columnist for the Mexican daily Milenio, the Spanish daily El País and TIME Magazine. In 1997, he was appointed Global Distinguished Professor of Political Science and Latin American Studies at New York University.
In April 2008, Castañeda was elected Foreign Honorary Member of the American Academy of Arts and Sciences, and International Member of the American Philosophical Society. In 2013, President Peña Nieto appointed him as Co-President of the France-Mexico Strategic Council.
Videos
---