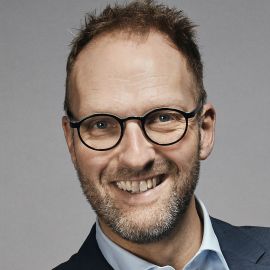 Jorgen Vig Knudstorp
Executive Chairman of the LEGO Group
Jørgen Vig Knudstorp was recently made chairman of the LEGO group. Prior to that, he was the CEO for 12 years. During that time, the decades-old family-owned Danish brand LEGO® has undergone a transformation and revitalization.
Jørgen has a Ph.D. in Business Economics and has served as a board member of Quartz+Co, Merlin Entertainments Group, IMD and the Committee for Economic Development under the Brookings Institution. In 2017, he became a Director of Starbucks Corporation.
After serving as an Adjunct Professor in Strategy and International Management at Copenhagen Business School, Knudstrop was selected for 'Young Global Leaders' in 2006 at Davos World Economic Forum, and was nominated as 'Leader of the Year' in Denmark in 2006.
Born in 1968, he is the father of four children and married to Vanessa Knudstorp, a medical doctor.
News
---
Wheelchair Lego Man Design A Move Toward Diversity The company has made m
Lego unveiled a new play set that will be available for purchase this summer called "Fun at the Park." Many kids are excited, as they are for the release of any new toy set, but this Lego set has brought joy to even more people than usual: Lego has finally made a figurine that shows a man in a wheelchair, reported The Guardian.
Jorgen vig Knudstorp Transforms Lego
... @LEGO_Group brand almost went under in 2004. hear the incredible story of how Jorgen vig Knudstorp turned it into one of the biggest toymakers on EARTH.