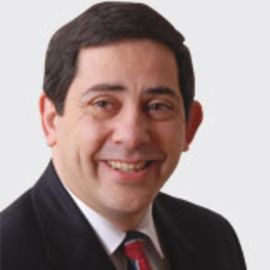 Joseph A. DiVanna, Jr.
Author, Management Adviser and Public Speaker
Using historical parallels, he inspires people to re-examine the fundamentals of business operations in a global economy. Simply Joe DiVanna puts today's business challenges into a greater competitive global context.
A thought leader, reengineering practitioner and former faculty member of CSC Index's Research and Advisory Services, he is currently the CEO of Maris Strategies, Ltd., a trustee of the Strategic Planning Society, Council member for the Careers Research and Advisory Council Cambridge, and an active member in organizations such as the Institute of Directors, the Royal Institute of British Architects, the Cambridge Antiquarian Society, Society of Architectural Historians, British Archeology and Theory Association. Additionally he directs the King's College Chapel Research Project.
Mr. DiVanna provides advisory for organizations to rethink financial services, redefine entertainment and media production, streamline manufacturing operations, reduce pharmaceutical development time, improve customer service in electric utilities, maximize heating oil delivery routes, revitalize specialty steel production, optimize chemical production processes, and redesign beverage distribution.
A contributing author to IBM Corporation's: Building an Edge Magazine, The Bluerock Review, Financial World magazine, the Readers Guide to British History and the IOD Eastern Region Newsletter. Joe's books are published globally by Palgrave-Macmillan:
Redefining Financial Services: The New Renaissance in Value Propositions provides insight on the value of financial intermediaries and the future of financial services.
Thinking Beyond Technology: Creating New Value in Business examines the question is technology shaping society or is society shaping technology.
Synconomy: Adding Value in a World of Continuously Connected Business discusses how businesses add value in a globally connected economy.
The Future of Retail Banking: Delivering Value to Global Customers discusses how cultures, lifestyles and social values will reshape the retail bank of the future.
Strategic Thinking in Tactical Times, (forthcoming in March 2004), argues that strategy is no longer the product of an elite group of people within the firm, but a process that must aggregate strategic thinking from all parts of the organization.