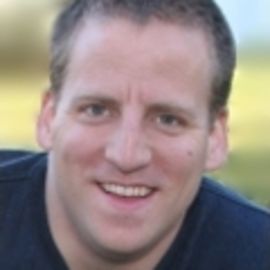 Josh Tolley
Josh Tolley is the next generation most powerful voice in media. He is the only person who blends all of life into his messages and one of only a few who are more than just a talking head. Josh\'s ability to impact his listeners has not only helped hundr
BIO:Josh Tolley is the next generation most powerful voice in media.  He is the only person who blends all of life into his messages and one of only a few who are more than just a talking head. Josh's ability to impact his listeners has not only helped hundreds if not thousands of people but has also saved marriages and lives.  In a world where everyone seems to be all talk, Josh is bringing action.  It is no secret that his goal is to reignite the flames of liberty, freedom and purpose and he is knocking down all objectors with his unmatched use of reason and logic. Being heralded as "Tony Robbins meets Ronald Reagan", Josh Tolley is not only what this country needs, he is what they are asking for. RadioIn the beginning…there was Josh Tolley. No, Josh is not an egomaniac. He's just deeply movitated to uncover the ORIGINS of the problems in our society. Thus, his incisive – and totally surprising– views on everything  from politics, to the American family, to business, and, yes, even sex.
" The Josh Tolley Show", you say? Yes! Josh is not a Democrat or a Republican. He's not a Liberal or a Conservative. In fact, he calls himself a "Preservative." He disagrees – and agrees –with both political parties. And, in the process, he comes up with SOLUTIONS.
What also makes Josh tick is the hallowed principles of the U.S. Constitution. Josh believes so much in the Constitution that he defends it passionately. Even to the point of writing Supreme Court Justices that they are violating our rights as our noble American forefathers intended them.
        Then, he gives the offenders a chance to redeem themselves on his radio feature "Heroes and Villains" – and change their stance on important issues.

In fact, Josh compares himself to Patrick Henry. You know, the guy who famously declared: "Give me liberty or give me death."
        Just listening to Josh and his "Josh Tolley Show", gives you the feeling that history is actually in the making. But, he's really re-teaching us history. As none of us have ever understood it before. You might say, he's "channeling" our forefathers.

Remember how boringthat history class was in high school??? Well, you won't have that problem with Josh. He not only serves up history on a plate brimming with facts you never knew existed, but he puts them in a totally NEW perspective.
"The Josh Tolley Show" - Just look at the TOPICS to be covered.
Why we are less than 20 years from losing our freedom – what to do!!!
        How 

both political parties are lying to - and manipulating - us.
        Politics in Church: The 

only place politics is supposed to be.
        Getting your political advice from Jay Leno??? A History Lesson.


        We 

don't live in a democracy - and taxes are illegal.
        Start a business: Make money and keep your family together.


        Why the 

richest people in America do not have a job!
        How the darkest parts of history could have been the brightest.


        How 85% of the population is bullied by less than 5%. Speaker**Small Business**

- Big Challenges : Josh has been doing this one in different variations for over a dozen years.  It continues to evolve but its core is still the same.  Companies like American Pest Control, Caputo Investments and employees with Coke, Menards, CFL, Chrysler, Kimberly-Clark and many more businesses hired Josh to speak.  Josh has done this one in large format all the way down to living rooms crammed with people.  This presentation was used by Sprint at their Madison location to train their sales staff. In ONE month they broke all previous sales records then broke those records again the next month.  It turned an employee that was supposed to be fired 3 times into their best new manager.  LA Fitness, a multi-billion dollar company used this presentation in two locations in Washington.  The one location was their worst club in the district in terms of sales.  In only ONE month, Josh doubled their revenue AND cut their losses in half, especially quadrupling their income. [Click here to read about this presentation.]() 
Only Freedom : Started out just as a discussion among friends, then it turned into "Can you talk to my boy scout troop?" and so on and so on.  It gained a bit of steam when "Emerald" came out.  This one will become one of the most popular presentation.  Josh gave this for a small group of managers in the communication industry and the level of emotion rose in the house. [Click here to read about this presentation. ]()
Separation Presentation :  Josh has been giving that one for about 6-7 years.  The audience for that is churches and church goers.  Josh has even given that one to individuals one on one.  Josh would say that he's talked about this topic in many States. [Click here to read about this presentation.]() 
Ten Things You Should Care About - A brand new presentation.  Josh originally has it in mind for High Schools and Colleges as it gets young people a good cross section of overlooked areas in life that school doesn't teach yet everyone needs to know about. [Click here to read about this presentation.]() 
 Books"Quit Your Job or Die", "Mind Your Own Business", "Separation: How Church and State is Just the Beginning" and "STAT: First Aid for business in the bad economy" are the titles being finished and edited. Facts about Josh Tolley- He has operated as a successful Business Consultant, Motivational Coach and Public Speaker since 18 years of age, giving advice to companies like Chrysler, Coca Cola, Vail Resorts, NFL,
        Sprint and Radio Shack...


        - Teaches workshops on Leadership, Marketing, Sales, Mentorship and Relationship Skills.


        - Josh Tolley taught himself to read when he was a junior in high school.


        - He graduated from high school without a diploma – only a post-it that said his teacher needed to see him in the principal's office.


        - He never went to college (on purpose!).


        - His uncle was a sniper in the Air Force and protected President Carter


        - By age 19, he was a security officer and protected politicians, celebrities, and sports stars.


        - Has helped to start 6 successful businesses in 2 countries.


        - He is coming out with FIVE new books, with titles like: 

How Separation of Church and State is Only the Beginning; The Truth You Can't Handle, etc.
Related Speakers View all
---
Jose Feliciano, Jr.

Jose Feliciano has been achieving the impossible for...

Anand Bhatt

Speaker on eastern and western spirituality, leaders...

Michael Bergdahl

Former Walmart Executive, Bestselling Business Autho...

Keith Ferrazzi

CEO of Ferrazzi Greenlight, Inc. & Bestselling Autho...

Dr. Mollie Marti

Dr. Mollie Marti is a performance psychologist, univ...

Brian Tracy

Authority on Human Potential & Personal Effectivenes...

Mark Victor Hansen

Founder & Author of Chicken Soup for the Soul Book S...

Dr. Kevin Freiberg

World-Wide Best-Selling Author, Speaker & Advisor

Dan Clark

Master Motivator, CEO, New York Times Bestseller & M...

Rolfe Carawan

President of LifeMatters International; Accountabili...

Jack Canfield

Co-Author of "Chicken Soup for the Soul" Series; Pea...

Jovi Brown

Authority on leadership, motivation, communication

Tony Alessandra

Premier Communications Expert; Author of "The Platin...

Jordan Goldman

Named "One of the top young entrepreneurs in America...

Mark Anthony McCray

Entrepreneur, Speaker, Writer, Credit Repair Guru an...

Michael Pantalon, Ph.D.

Clinical Psychologist and Expert on Influence

Biagio W. Sciacca, PhD

Author, Speaker, Higher Education Professional

Kolie Crutcher

Consciousness Creates

Shawn Achor

Harvard Professor, Researcher, Positive Psychology E...

Gary Vaynerchuk

Co-Founder & CEO of VaynerMedia
More like Josh