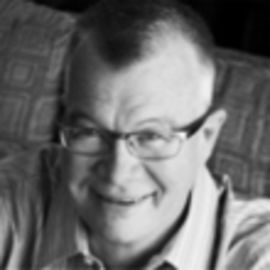 Josiah Bancroft
Director of Missions for World Harvest Mission
My name is Josiah Bancroft. I have the privilege to be married to my best friend, to the person I enjoy and respect the most, Barbara. We have kids and grand-kids now that we enjoy as we can see them. And since 1970, Jesus Christ has been the central interest, passion and power in my life.
As a believer my life is about learning simple things again. I am continually re-learning what Jesus' grace means for today. I need his grace for the new pressures, the many difficulties and the people life brings. And as I make some progress, I am also learning how grace changes people, and especially how grace changes the leaders Jesus calls.
Looking back, I can see how God has given me access and friendship with a wonderful variety of leaders in the church and in various Christian ministries and missions in different places and cultures.
And I haven't just been an interested watcher. I started churches and pastored them, began Christian schools, taught and served as principal in them. I worked as missionary, a team leader, and field director. I served as the interim director for a mission board and recruited the next generation of leadership there. I have worked with international leaders, started groups of church planters and advised all sorts of leaders and leadership teams along the way.
Until recently I was in a pastoral partnership in North Carolina where I preached, directed staff and continued some mission work. And in the five years at Grace Community Church, working with co-pastor Dave, we were able to start a new "multi-site" work. Now two younger pastors on staff are leading in two new sites in Hendersonville and Tryon. (Check it out at graceinfo.org.)
Now Barbara and I have re-entered World Harvest Mission to work as the Director of Mission. In that role, I will lead the US renewal and discipleship work and oversee all of the overseas missionary work. Today we are working with WHM and building the team of prayer and financial support that we need around us for this new calling.
From all of this I have learned a handful of things that won't let go of me and that push me ahead.
Jesus' grace brought me to God. And now his grace continues to change me. Because of his patience I am learning to trust him in practical, mundane ways even in my efforts as a leader.
God loves me with all my problems, and he calls me to love others with all theirs. That is quite beyond me, but he forgives my failures and supplies me with his Spirit who creates something new in me. So I have some hope of loving well. And I am finding that leading can be a way to love others.
God loves his church, with all its difficulties and struggles. But by his love and presence, he works powerfully even through our flaws. He delights in us and uses us to move his work ahead in this world.
God also loves those who don't know him, want him or even like him. He delights in mercy and giving good things to his critics. Though he is perfectly just and holy, he also loves to give good gifts even to those who oppose him.
Christian leadership is about simple things like these. Leadership is about a daily faith in Christ, what God's grace can do, how his love changes us. It is about believing God is at work in us and in the world for good. And the best leaders are those who learn the power of this grace and the art of taking these basic things into new lives and to new places.

These simple ideas keep pulling on me, tugging me forward. So my life and work today brings simple ideas like these to life in practical ways. I want to learn, explore and share how the gospel works out through my life and the lives of leaders. I know many friends who are pastors, missionaries, teachers, board members, elders, parents, and friends in other leadership. I want them, and anyone who is called to lead in some way, to find God's power and grace for leading.
Related Speakers View all
---
Tom Nelson

Author and President of Made To Flourish

Stovall Weems

Founder & Lead Pastor of Celebration Church in Jacks...

Josh McDowell

Christian Apologist, Evangelist & Best-Selling Author

Kyle Idleman

Author & Teaching Pastor of Southeast Christian Chur...

Johnny Hunt

Pastor of First Baptist Church Woodstock and Mens Co...

Shawn Wood

Pastor, Author and Speaker

David Nasser

Pastor, Speaker & Author; SVP for Spiritual Developm...

Phil Waldrep

American Preacher

Sean McDowell

Sean McDowell is the head of the Bible department at...

Neal Jeffrey

Neal Jeffrey is an Associate Pastor at Prestonwood B...

Justin Buzzard

Founder & Lead Pastor of Garden City Church

Kirk Cameron

Actor Best Known for "Growing Pains," "Left Behind" ...

Danny Wuerffel

Heisman Trophy-winning Quarterback & Philanthropist

Nick Vujicic

Motivational Speaker, NY Times Bestselling Author, F...

Jim Morris

Known for His Brief MLB Career & Subject of Disney's...

Michael Franzese

Former Mob Boss & Mafia Leader; Born-Again Christian

Dave Dravecky

Former Professional Baseball Player; Cancer Survivor...

Joel Osteen

Founder, Joel Osteen Ministries; Best-Selling Author...

David Kinnaman

Best-Selling Christian Author; President of Barna Group

John Gray

Christian Comedian, Pastor & Author; Star of "The Bo...
More like Josiah