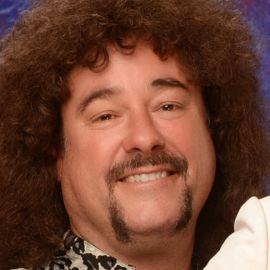 Journey is a rock band that formed in San Francisco in 1973. The band enjoyed its greatest success between 1978 and 1987, during which time Steve Perry was the band's lead vocalist. Journey has also enjoyed great commercial success in the 21st century as well -- in 2009, "Don't Stop Believin'" became the top-selling track in iTunes history among songs not released in the 21st century.
Known for chart-topping singles such as "Open Arms," "Any Way You Want It," and "Faithfully," the band was inducted into the Rock and Roll Hall of Fame in 2017. Their worldwide sales have reached over 75 million records, making them one of the world's best-selling bands of all time.
A 2005 USA Today opinion poll named Journey the fifth-best U.S. rock band in history. The iconic arena rock band ranks No. 96 on VH1's 100 Greatest Artists of All Time. The current members of Journey are Neal Schon, Ross Valory, Steve Smith, Jonathan Cain, and Arnel Pineda.
The band received a star on the Hollywood Walk of Fame on January 21, 2005. That same year they released a new album, Generations, and embarked on their 30th-anniversary tour.
Despite numerous personnel changes over the years, Journey is still together and still performing their hits.
Videos
---