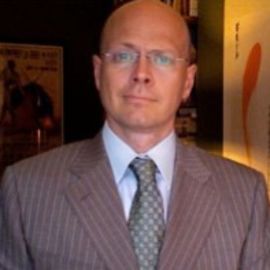 Jude A. Welsh
Teaching Job-Seekers at all levels how to land a new job!
Jude Welsh energizes and teaches job-seekers challenged by a weak economy to land a new job. He provides an entertaining environment that motivates job-seekers to use tried-and-true tools to mine for job opportunities and make that first-day on the job a reality!
Jude is a seasoned consultant in the Financial industry having worked at over 30 companies in a career spanning 23 years. By virtue of being an independent consultant for his entire career, he has learned first-hand the secrets of how to land a new position. Jude has a stellar record of finding jobs, averaging 3 days off between jobs over his career.
Judes not a recruiter or HR person sitting on the other side of you; rather, hes been a job-seeker just like you and been on hundreds of interviews!
Anyone can find a job, just look on the internet. However, Jude teaches people that finding a job is their job. Often a job-seekers greatest obstacle is not the economy, market for their skills or influx of foreign talent; their greatest obstacle can be themselves! Jude can teach them how to open themselves to discover new opportunities, and develop strategy and tools to get that job-seeker to walk in to work on their first day!
Related Speakers View all
---
Barry Reitman

Fast-paced, fun-filled memory improvement.

Hypnotist The Incredible BORIS

Award-winning Motivational Hypnotist and Keynote Spe...

Eric Gnezda

Singer, Songwriter, Educator, Author, TV Producer & ...

Nathan Ellis

Motivational speaker for diverse employee groups and...

Michael McCain

Awakening Millions To Their Potential -Author, Coach...

Mike Vardy

Productivity and Time Management Specialist | Writer...

Mak Man

Dynamic Motivational Speaker and Published Author . ...

Rob Salisbury

Rob has been engaged over 1630 times as a speaker, c...

Super Star

Sought after Motivational Speaker, Recording Artist,...

Katie Schmatz

Ohh the Possibilities...

Dr. Brenetia Adams-Robinson

Transformational Trainer, Life Coach, Keynote Speake...

Judith Baker

Christian and Business Management Speaker

Patricia Sadar

International Consultant, Inspirational Speaker & Le...

Devin Hughes

Devin C. Hughes-The Chief Inspiration Officer

Roberto Alas

Reaching and identifying the potential in every sing...

Christi Tasker

Social Media Branding Queen and Keynote Speaker

Preston Keith Fox

THE ANTI-MOTIVATIONAL-MOTIVATIONAL SPEAKER

Tina Marie Jones

Connecting with the audience through the style of a ...

David Hyner

Professional Speaker, "The Massive Goal Principle"

Shawn Rene Zimmerman

Professional Fitness Model and Celebrity Trainer
More like Jude