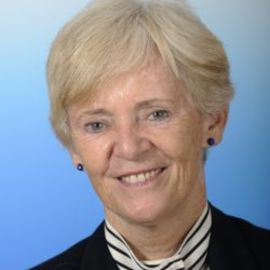 Judith Mackay
International Tobacco Control Advocate; Director of the Asian Consultancy on Tobacco Control; Senior Policy Advisor to the World Health Organization (WHO)
Judith Mackay is a British medical doctor who has been living in Hong Kong since 1967. She initially works as a hospital physician then has been concentrating on public health, especially tobacco control, since 1984. Her main interests are tobacco in low-income countries, women and tobacco, and challenging the transnational tobacco companies.
Mackay completed her medical training in Edinburgh and is now a Fellow of the Royal College of Physicians of Edinburgh and London. Mackay holds professorships at the Chinese Academy of Preventive Medicine in Beijing, the School of Public Health at the University of Hong Kong, and the Chinese University of Hong Kong.
She has published 250 papers and addressed 550 conferences on tobacco control. Her particular interests are tobacco and women; tobacco control in low and middle income countries; and in challenging the tobacco industry.
She is author or co-author of a dozen mostly Myriad atlases - portraying health statistics in a colourful, graphic format - on health, sex, tobacco, cardiovascular disease, cancer, oral health, and Global Adult Tobacco Surveys.
An Honorary Professor in HKU School of Public Health since 1997, Professor Mackay has received honorary degrees from the University of Edinburgh and Hong Kong Shue Yan University. She is an Honorary Fellow of the Hong Kong College of Cardiology, and the Hong Kong College of Community Medicine.
In addition to many international and national awards which range from the WHO Commemorative Medal and the TIME 100 World's Most Influential People Award to the BMJ Group's first Lifetime Achievement Award, she has been identified by the tobacco industry as one of the three most dangerous people in the world.
Videos
---