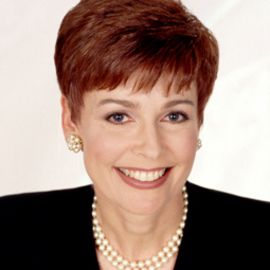 Judith Reichman
Women's Health Expert, Physician Correspondent for the Today Show, and Bestselling Author
Dr. Judith Reichman is perhaps best known as the writer and host of the acclaimed two-part series on PBS, Straight Talk on Menopause with Dr. Judith Reichman. This program helped her gain national attention, as well as endorsements from Gloria Steinem, Gail Sheehy, and U.S. Representative Patricia Schroeder.
A highly sought after speaker, Dr. Judith Reichman has addressed the Women's Health Initiative Advisory Committee, The American Medical Association, American Heart Association, United Nations conference on women's health and delivered the opening address for the 2002 Annual National meeting of obstetricians and gynecologists. Through her continuing desire to teach women to be better health care consumers, Dr. Judith Reichman pioneered the women's health care format on the television program Woman to Woman more than a decade ago. Dr. Judith Reichman went on to serve as medical advisor and on-air practicing physician for 150 hours of the syndicated television program, Group One Medical. Since then, Dr. Judith Reichman has become a familiar face for millions of viewers of CNN, ABC, NBC, and PBS. In the beginning of 1997 she signed on as the Medical Contributor on Women's Health for the popular morning news program Today. Her many appearances on such programs have established her as one of the nation's most respected voices on women's health care issues.
Dr. Judith Reichman is the author of several books including I'm Too Young to Get Old: Health Care for Women After Forty and I'm Not in the Mood: What Every Woman Should Know About Improving Her Libido. Dr. Judith Reichman's latest book, Relax, This Won't Hurt: Painless Answers to Women's Most Pressing Health Questions discusses the concerns that women of all ages encounter, dread, or may not know anything about, providing in-depth information along the way on how to best maintain health and address issues as they arise. Her newest book, Slow the Clock Down: Healthy Anti-Aging for Women was published in 2004.