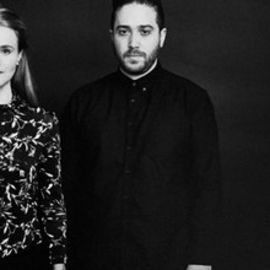 Julia Willoughby Nason and Jenner Furst are the founders and creative force behind THE CINEMART, an award-winning Brooklyn-based Production Company. They co-founded The Cinemart in 2011 - Nason brought her years as a Fine Art Photographer, Cinematographer, and Art Director to the company and Furst brought his years as a sought-after Editor and Producer of Award-Winning Documentary Television. Since 2011, The company has crafted disruptive content, television and features that examine social justice, corruption and our collective human zeitgeist.
Working with Shawn "JAY Z" Carter, The Cinemart reached hundreds of millions of people, raising awareness for criminal justice reform with TIME: THE KALIEF BROWDER STORY and tracked the inception of BLM and the rise of Trump's America in REST IN POWER: THE TRAYVON MARTIN STORY. In 2019, The Cinemart partnered with HULU to release FYRE FRAUD, a true-crime comedy about the failed music festival in the Bahamas. A stunt release authored and executed by The Cinemart broke the internet and garnered critical acclaim. In February 2020, The Cinemart released THE PHARMACIST on NETFLIX, a signature series about one father's journey from pharmacist to vigilante exposing the birth of the Opioid Epidemic in his backyard. The series quickly became a stand-out hit, attracting eight figure viewership in the first month of its release.
The Cinemart has released a major documentary event every year for the last four years, all of which were Directed and Executive Produced by Nason and Furst. The company has earned four Emmy nominations, two IDA nominations, a Television Academy Honor for socially-driven programming and a Peabody Award. Nason and Furst continue to develop premium content with purpose from their Brooklyn studio. As a company, The Cinemart has proven that documentary projects can not only shine light on urgent hard-hitting issues - they can make real change.
Videos
---