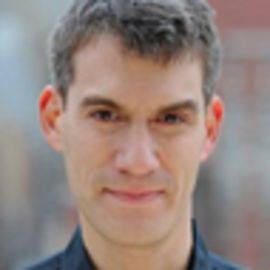 Julien Mitelberg
Co-Founder and Chief Operating Officer, Cellfish CEO, Bandsintown
Julien Mitelberg is the co-founder and Chief Operating Officer of Cellfish, a leading mobile and social application publisher. In 2004, Mitelberg established Cellfish's U.S. business and worked with top US Carriers and HipHop producers to launch BlingTones, the world's first wireless record label. In 2005, Cellfish raised $60 million in North America and move its headquarters to New York. Mitelberg is responsible for bringing together a team of skilled professionals spread between offices in New York, San Diego and Montreal that now work with the most popular U.S. sports and entertainment franchises, including NFL, NBA, NHL and Fox. He is also responsible for global product and technology.
He was instrumental in securing Cellfish's September 2011 acquisition of Bandsintown, the #1 live concert tracking and discovery application on Facebook. Since the acquisition, he became CEO of the company and has been heavily involved in Bandsintown's development, particularly its expansion into mobile platforms and new geographic markets.
Prior to launching Cellfish, Mitelberg spent more than a decade as Chief Operating Officer at Lagardere Active Broadband in France, where he demonstrated a consistent track record of identifying new media trends and developing successful businesses to capitalize on them. In 1995, he contributed to the launch of Club-Internet, the first consumer ISP in France, and helped grow the business to 1 million subscribers, $100 million in revenue, and 450 employees before it was sold in 2000 to Deutsche Telekom T-Online International AG for a historical €1.2 billion, more than 10 times Club-Internet's invested capital. In addition, from 1995 to 1999, Mitelberg served as CEO of LeStudio, the first French web agency and a wholly owned subsidiary of Lagardere. During this time, Le Studio produced the Club-Internet portal and numerous other websites for major French companies such as Lagardere, Matra, Hachette, Accord, Guerlain, Elf, and Renault. After selling Club-Internet, Mitelberg co-founded Plurimedia, Lagardere's mobile subsidiary, which led to the establishment of Cellfish.
Mitelberg holds a Master's of Science degree from the Institut National de Télécommunications in France. He currently lives in New York with his wife and two daughters. A major electronic music fan, Mitelberg looks forward to New York's annual Electric Zoo festival and the Ibiza music scene.
Related Speakers View all
---
Matt Mullenweg

Co-Founder of WordPress, Founder & CEO of Automattic

Jon Steinberg

Founder & CEO of Cheddar; Former President and COO o...

Nash Grier

Social Media Guru & Digital Influencer

Avi Rubin

Professor of Computer Science & Technical Director o...

Kevin Allocca

Head of Culture & Trends at YouTube

Colin Stokes

The director of communications for the non-profit Ci...

Jason Sadler

Jason Headsetsdotcom (formerly Jason Sadler) is the ...

Jonathon Colman

Webby Award-Winning Content Strategist, Internet Mar...

Peter Hinssen

Cloud Computing & Technology Expert, Thought Leader ...

Rabble

Hacker & Creator - Focusing on Startups & NGO's

Simone Brunozzi

Technology Evangelist

Hunter Walk

Currently, Partner at Homebrew. Previously served as...

Kay M. Madati

Head of Content Partnerships at Twitter; Former Chie...

Kevin Systrom

Co-Founder & Former CEO of Instagram

Bill Wilson

Vice President, Digital Strategy and Business Develo...

Bill Wheaton

SVP and GM of Digital Media, Akamai

Jake Ward

Communications, Applications Developers Alliance

Dan Waggoner

Partner, Davis Wright Tremaine LLP

Jon Vanhala

SVP Digital & Business Development, Island Def Jam M...

Wade Tinney

CEO & Co-Founder, Large Animal Games
More like Julien