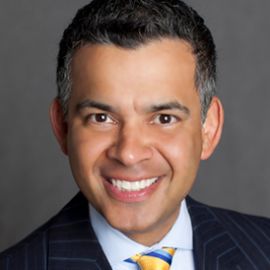 Julio Melara
Julio Melara is one of today's leading motivational speakers and foremost authors on true success. An entrepreneur, publisher and author. He is president and co-owner of Louisiana Business Inc., a multi-media publishing company.
Julio Melara is passionate about helping people and organizations seize their full potential! He wears many hats in his personal and professional life; he's overcome many obstacles since childhood- and on the other side of those complexities, Julio has discovered the simplicity that most people yearn for. Julio is a lifelong entrepreneur, publisher and author and in those roles and has developed many leadership skills critical for his success, but it's been said by the people he's touched that his willingness to serve those –who serve others–may in fact be his most admirable quality.
A man of passion, Julio is one of today's leading motivational speakers and foremost authors on true success. His dynamic enthusiasm and relentless commitment will have you on your feet in minutes. He has shared the platform with such distinguished Americans as Zig Ziglar, Secretary of State Colin Powell, Brian Tracy, Legendary Basketball Coach John Wooden, Steve Forbes, plus numerous professional coaches and business leaders who are at the top of their game.
Julio doesn't just talk business, he lives it. He has an active interest in publishing, banking and real estate. As a devoted husband and father, he knows what it takes to reach your potential, balance your life and live on purpose. Julio was recently awarded the 2012 E.A. "Pete" Goldsby Award. The annual award goes to the person who has made the greatest overall contribution to the advertising profession and is the highest personal award presented by the American Advertising Federation-Baton Rouge.
The Selling Power Magazine has named him one of America's Top Motivational Speakers!
Videos
---
Speech Topics
---
It Only Takes Everything You've Got!
Do You Have the Time for Success?
Excelling & Enduring in a Changing World
Pitfalls & Priorities in Leadership