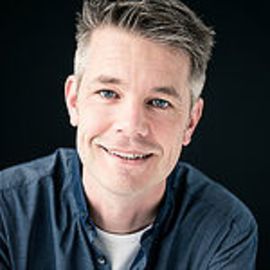 Jurgen Appelo is pioneering management to help creative organizations survive and thrive in the 21st century. He offers concrete games, tools, and practices, so you can introduce better management, with fewer managers.
Jurgen calls himself a creative networker. But sometimes he's a writer, speaker, trainer, entrepreneur, illustrator, manager, blogger, reader, dreamer, leader, freethinker, or… Dutch guy. Inc.com has called him a Top 50 Leadership Expert and a Top 100 Great Leadership Speaker. Since 2008, Jurgen writes a popular blog at NOOP.NL, offering ideas on the creative economy, agile management, organizational change, and personal development. He is the author of the book "Management 3.0," which describes the role of the manager in agile organizations. And he wrote the little book "How to Change the World," which describes a supermodel for change management. His most recent book is called "#Workout," which offers you practical ideas to engage workers, improve work, and delight clients.
Jurgen can help you upgrade your enterprise with more engagement and faster results; He can show you how to become an agile businesses with better software; He shows you how to creatively manage your company; And he can inspire professionals with a purpose, advocating work-life integration for creative people. Jurgen is CEO of the business network Happy Melly, and co-founder of the Agile Lean Europe network and the Stoos Network. He is also a speaker who is regularly invited to talk at business seminars and conferences around the world.
Speech Topics
---
Champfrogs
The number one issue that employees in agile organizations struggle with is "organizational culture". The biggest challenge that managers of agile organizations struggle with is "change management". It turns out that this is actually the same problem. Changing an organization's culture, by changing people's behaviors, is most successful when you target people's intrinsic desires. Using my champfrogs model for intrinsic motivation, I show you how you can get any colleague or customer to do what you want.
Let's Help Melly
Many people in the world don't really like their jobs. And most organizations are not healthy. They are badly prepared for increasing complexity and changing environments. Complexity thinking suggests we should seek a diversity of conflicting perspectives. It explains that organizations need experiments. And it says most innovation happens by stealing and tweaking existing ideas.
Blueprint for a Tribal Business
Does a company really need a head office? The new organizational structure of the 21st century is the network, not the hierarchy. And the focus of management should be on leadership, not governance. But how can you organize this?
How to Change the World
When transforming organizations and other social systems we encounter obstacles. These obstacles often involve changing other people's behaviors. Of course, we cannot really make people behave in a different way. But… we can certainly try!
Related Speakers View all
---
R "Ray" Wang

Founder, Chairman & Principal Analyst at Constellati...

Nicholas de Wolff

Digital Media & Brand Strategy; Economic & Social Tr...

Tim Sanders

Bestselling Author, Technology Pioneer, Expert on Co...

Jon Bergmann

Pioneer of the Flipped Class Movement & Bestselling ...

Dave deBronkart

Kidney Cancer Survivor & Patient Advocate Known as "...

Hunter Walk

Currently, Partner at Homebrew. Previously served as...

Chris Hughes

Co-founder, Facebook and Editor-in-Chief and Publish...

Jeff Taylor

Founder of Monster.com & Eons.com

Paul Orfalea

Founder of Kinko's, Philanthropist-Chairman of the O...

Scott Klososky

Enterprise Social Technology Expert, Start-Up Pionee...

Daniel Burrus

Technology Futurist, Business Strategist & Hall of F...

Sir Richard Branson

Businessman, Founder of Virgin Group

Tony Alessandra

Premier Communications Expert; Author of "The Platin...

Jordan Goldman

Named "One of the top young entrepreneurs in America...

Rachel Fine

Howard Stern Show / Watch Rachel on Howard Stern's "...

Jon Steinberg

Founder & CEO of Cheddar; Former President and COO o...

Anthony Saladino

‎Co-Founder & CEO of Kitchen Cabinet Kings

Gijs van Wulfen

Founder of the FORTH Innovation Method

Peter Hinssen

Cloud Computing & Technology Expert, Thought Leader ...

Hugh Evans

Humanitarian; Founder & CEO of Global Poverty Project
More like Jurgen