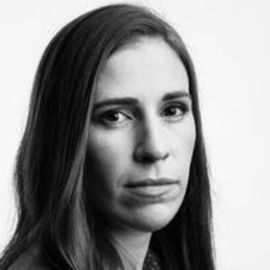 Kaitlyn Sadtler
Immunologist & Regenerative Medicine Researcher; Chief of Section for ImmunoEngineering at NIBIB
Kaitlyn Sadtler, Ph.D. is an immunologist and regenerative medicine researcher. She joined NIBIB as an Earl Stadtman Tenure-Track Investigator and Chief of the Section for Immunoengineering in 2019.
Prior to her arrival to the NIH, she completed a postdoctoral fellowship at the Massachusetts Institute of Technology with Daniel Anderson, Ph.D. and Robert Langer, Ph.D., focusing on the molecular mechanisms of medical device fibrosis. During her time at MIT, Dr. Sadtler was awarded an NRSA Ruth L Kirschstein Postdoctoral Fellowship, was listed on BioSpace's 10 Life Science Innovators Under 40 To Watch and StemCell Tech's Six Immunologists and Science Communicators to Follow.
In 2018, she was named a TED Fellow and delivered a TED talk which was listed as one of the 25 most viewed talks in 2018. She was also elected to the 2019 Forbes 30 Under 30 List in Science, selected as a 2020 TEDMED Research Scholar, and received multiple other awards. Dr. Sadtler received her Ph.D. from the Johns Hopkins University School of Medicine where her thesis research was published in Science magazine, Nature Methods, and others. She was recently featured in the Johns Hopkins Medicine Magazine as an alumna of note.
Dr. Sadtler completed her bachelor's degree summa cum laude at the University of Maryland Baltimore County, followed by a postbaccalaureate IRTA at the Laboratory of Cellular and Molecular Immunology at NIAID.
Videos
---