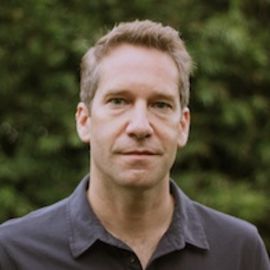 Kal Raustiala
Professor, UCLA Law School; Director, UCLA Ronald W. Burkle Center for International Relations
Kal Raustiala holds a joint appointment between the UCLA Law School and the UCLA International Institute, where he teaches in the Program on Global Studies. Since 2007 he has served as the director of the UCLA Ronald W. Burkle Center for International Relations. The Burkle Center is UCLA's primary academic unit that fosters interdisciplinary research and policy-oriented teaching on the role of the United States in global cooperation and conflict, and in military, political, social and economic affairs. Professor Raustiala holds a J.D. from Harvard Law School and Ph.D. in political science from the University of California, San Diego.
Professor Raustiala's research focuses on international law and politics and on intellectual property. His recent publications include "Al Maqaleh v. Gates," American Journal of International Law (2010), "Toward a Post-Kyoto Climate Architecture: A Political Analysis" (with Robert O. Keohane), in Joseph Aldy and Robert Stavins, eds, Implementing Architectures for Agreement: Adressing Global Climate Change in the Post-Kyoto World (Cambridge University Press, 2009), and "The Piracy Paradox Revisited," (with Chris Sprigman) Stanford Law Review (2009). His book about the extraterritorial reach of American law, "Does the Constitution Follow the Flag?," was published by Oxford University Press in May 2009.
Professor Raustiala has been a visiting professor at Harvard Law School, Columbia Law School, Princeton University, and the University of Chicago Law School. Prior to coming to UCLA he was a research fellow in the Foreign Policy Studies Program at the Brookings Institution, a Peccei Scholar at the International Institute for Applied Systems, and an assistant professor of politics at Brandeis University. A life member of the Council on Foreign Relations, he serves on the editorial boards of International Organization and the American Journal of International Law. He is a frequent media contributor whose writing has been featured in the New York Times, the Wall Street Journal, the Financial Times, the New Republic, the New Yorker, the International Herald Tribune and Le Monde.