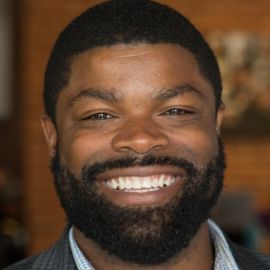 Kaleem Clarkson is a remote work advocate and the co-founder and Chief Operating Officer of Blend Me, Inc., which is a remote employee experience consultancy. Clarkson has been in his current role since 2013.
Clarkson, who has nearly two decades of experience in event planning and operations, is passionate about improving the employee experience, especially in distributed, remote, or telecommute work environments.
Clarkson served as a UX designer for Oomph, Inc. and as the director of operations at Kennesaw State University's Center for Excellence in Teaching and Learning. While at Kennesaw State, Clarkson also developed Drupal websites for conferences and reporting. Drupal is a free, open-source CMS platform. Clarkson is still quite involved in the Drupal community, currently serving as the DrupalCamp Atlanta project lead.
Originally from Bangor, Maine, Clarkson holds a bachelor's degree in health sciences from Worcester State University, where he played football. He still holds the title for the longest fumble return in the New England Football Conference. Clarkson and his family live in Atlanta, Georgia.
Videos
---