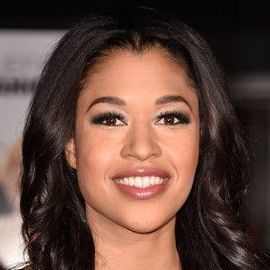 Kali Hawk is an actress, comedian and model, known for her roles in "New Girl," and "Couples Retreat."
She began her career modeling in magazines and commercials for KFC, Clorox 2, MTV Europe, and in music videos for rock band KoRn, Rob Zombie, Norah Jones, T.I. and Usher. Her first film role came in the Lion's Gate thriller 'Holla', which cast Kali alongside Michael Bergin as the sweet, unsuspecting camper Caprice. She would follow that project with a supporting role in the Spike Lee comedy 'Lovers & Haters', playing a scathing Hollywood diva opposite singer/superstar Mariah Carey.
She later starred in films such as "Fifty Shades of Black", "Couples Retreat," "Bridesmaids" and "Tyler Perry Presents Peeples." She recurred as Shelby in "New Girl," "The Game," starred in the first two seasons of the Adult Swim series "Black Jesus" and "Schooled."