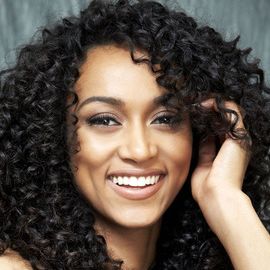 Kara McCullough is an American beauty pageant titleholder and a physical scientist at the Nuclear Regulatory Commission. On May 14, 2017, she represented the District of Columbia at Miss USA 2017 and was crowned the winner by outgoing titleholder Deshauna Barber, also of the District of Columbia. Kára's win marked the first time a contestant from the District of Columbia has won the title back-to-back, and only the second time any delegate won back-to-back (1989, Illinois). She also represented the United States at Miss Universe 2017, where she placed in the top ten.
For as long as she can remember, Kára has been fascinated with science and the impact it has on our everyday lives. One of her earliest memories as a child was rummaging through a Naval base tower's basement in Japan, where she came across a science kit that had been discarded. Her passion for science grew from there, leading her to earn her Bachelor of Science degree in Chemistry with a concentration in Radiochemistry from South Carolina State University. Her major provided her opportunities to intern at many universities, which paved the way for her current career as a scientist for the United States Nuclear Regulatory Commission.
Kára is the founder of a self-funded community outreach program called "Science Exploration for Kids" (SE4K), which creates interactive activities celebrating math and science to cultivate a passion for science, technology, engineering and math (STEM) among children. As Miss USA, Kára will expand her program throughout the country and continue to advocate for today's youth to enter STEM career fields.
Kára enjoys mentoring children not only in science but also through her love of sport. A strong basketball player through middle and high school, Kára has coached an all-girls youth program in the greater D.C. area.
Videos
---