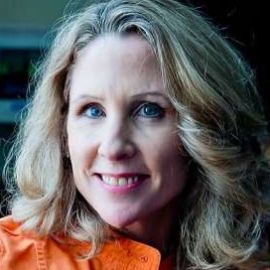 Karen Hanrahan
President and CEO of the Glide Foundation; Former Deputy Assistant Secretary of State and Obama Administration Appointee
Karen Hanrahan is the President and CEO of the Glide Foundation, a social justice organization based in San Francisco, California. GLIDE is known for its humanitarian work. The organization serves more than 2500 people every day for addiction services, trauma recovery, poverty reduction and homelessness.
Before accepting the position of CEO at GLIDE in 2017, Hanrahan served in senior positions of leading social justice organizations and the United States Government. Hanrahan has served as a senior leader in international human rights and capacity building organizations such as the United States Agency for International Development in Iraq, Amnesty International, Search for Common Ground, and the United Nations.
From 2009 to 2015, Hanrahan served as a White House appointee under President Barack Obama, serving in the State Department as the US Coordinator for International Assistance to Afghanistan and Pakistan and most recently as the Deputy Assistant Secretary for Democracy, Human Rights, and Labor. While serving in the State Department, Hanrahan was selected to design and lead the Quadrennial Diplomacy and Development Review (the QDDR) by former Secretary of State Hillary Clinton.
Hanrahan is a native of Indianapolis and received her Political Science and Journalism degree at Indiana University in 1992. Hanrahan holds multiple advanced degrees. She received a Master of Arts in International Politics with a concentration in peace and conflict resolution from American University. She graduated in 2000 from the University of Washington School of Law with honors and at the top 5 percent of her class. While pursuing her law degree, Hanrahan served as the Law Review editor. Hanrahan also attended Harvard Business School and holds a degree from Harvard's Advanced Management Program.
Videos
---
Related Speakers View all
---
Henrietta Fore

Executive Director of UNICEF

Karima Bennoune

Professor of International Law, Author, "Your Fatwa ...

Kenneth Roth

Executive Director, Human Rights Watch

Clint Borgen

Founder & President of The Borgen Project

Vivian Bercovici

Columnist for The Jerusalem Post & Former Canadian A...

Jenny Town

Managing Editor & Producer of 38 North; Research Ana...

Yaniv Barzilai

Counterterrorism Policy Advisor for North Africa, U....

Honourable Ms. Hanna Tetteh

Former Minister of Foreign Affairs & Regional Integr...

Marie Harf

Co-Host on Fox News' "Benson and Harf"

Capricia Marshall

Former Chief of Protocol of the United States (2009 ...

Fiona Hill

Director, Center on the United States and Europe, Br...

Heather Hurlburt

Director of the New Models of Policy Change Project,...

Sharan Burrow

General Secretary, International Trade Union Confede...

Prince Zeid Ra'ad Al Hussein

Diplomat & Former United Nations High Commissioner f...

Sheryl WuDunn

Pulitzer Prize-Winning Journalist; Co-author of Half...

Nicholas Kristof

Pulitzer Prize-Winning New York Times Columnist & Po...

Gayle Smith

President and CEO of the ONE Campaign; Administrator...

Stephanie Cooper-Lewter

Executive Director, Financial Security CLT

Jacob Heilbrunn

Editor of The National Interest, an International Af...

Kim Darroch

British Ambassador to the United States
More like Karen