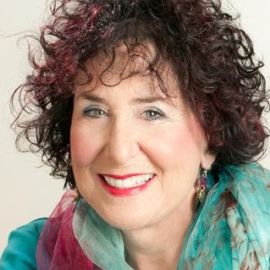 Karen Sands
Best-Selling Author, Thought Leader on the Longevity Economy & Ageless Aging
Karen Sands is a multiple Amazon #1 bestseller author of 11 books and journals. Visionaries Have Wrinkles is one of her most popular, while Gray is the New Green is turning the business of aging on its head, and her groundbreaking resource, The Ageless Way, touted as a new model for aging, and more recently her Manifesto for Visionaries, The Greatness Challenge. She is a serial social entrepreneur, CEC-board certified and ICF-certified master coach, invited vetted master coach and mentor for TED fellows, visionary mentor, consultant, and sought-after public speaker. One of Corporate America's first intrapreneurs and a pioneer in the coaching industry, she is also the leading GeroFuturistTM, midlife and Boomer expert, and expert authority on women 40+ who believes passionately in the unlimited potential associated with the Longevity Economy, the Business of Aging (aka: GeroBusinessTM) and Ageless Aging.
Karen mentors visionary executives-in-transition, established business owners, and professionals on how to fulfill their potential at any age, and offers consulting and training to entrepreneurs, higher education institutions, non-profits, and businesses large and small who want to learn about and capture the hearts and minds of women over 40 and/or those who are ready to hit delete on ageism, and for those who seek to turn the business of aging on its head!
Karen has contributed to the White House Task Force on Innovative Learning, the Hudson Institute's landmark study, Workforce 2000, as well as its sequel: Workforce 2020. She has served as an invited reporter for the White House Conference on Aging and been invited to sit on Connecticut's Permanent Commission on the Status of Women's Advisory Council.
Karen has also created and trained corporate executives and educators how to incorporate continuous-quality improvement models and principles into their organizations and school systems. She was formerly an Adjunct Professor at Hunter College's prestigious Brookdale Center, where she was the first to teach an adult gerontology course for professionals entitled, "Conscious Aging 101." One of her l greatest passions throughout her career since the '70s is being a Transformational teacher, leading and facilitation deep soulwork and transformation for women's groups and events. Karen has been featured in the Wall Street Journal and Glamour magazine and on CNN, NBC, HBO, and other major media outlets.
Videos
---
Related Speakers View all
---
Cathy Hackl

Futurist, Author & Globally Recognized Augmented Rea...

Elatia Abate

Human Capital Expert, Thought Leader on The Future o...

Shara Evans

Technology Futurist, Keynote Speaker & Founder and C...

Jenny Dearborn

Thought-Leader, Best-Selling Author & One of the 50 ...

Maddy Dychtwald

Co-Founder & Senior VP of Age Wave, Author & Changin...

Nicole H. Sodoma

Family Law Attorney

Maria Konovalenko

Future of Aging Expert

Amy Zalman

CEO & President of the World Future Society

Liene Stevens

Author, speaker, and behavioral psychology expert wh...

Audrey Choi

Chief Marketing Officer & Chief Sustainability Offic...

Esther Dyson

Executive Founder of Way to Wellville

Matthias Kroener

Thought Leader & Entrepreneur

Sari Stenfors

Futurist & Strategist

Emily Empel

Former Futurist at Idea Couture & Former Workforce F...

Guillermina Baena Paz

Professor at National Autonomous University of Mexico

Jody Turner

Strategic Trendwatcher at The Marketing Arm

Cynthia G. Wagner

Editor at AAI Foresight

Maya Van Leemput

Futurist & Consultant

Claire A. Nelson Ph.D.

Futurist, Sustainability Engineer, Social Entreprene...

Dana Klisanin

Psychologist, Futurist & Designer
More like Karen