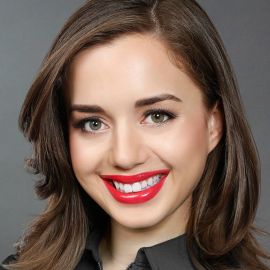 Thrive Causemetics was born out of a friendship. Makeup artist and product developer, Karissa Bodnar, lost her dear friend Kristy to cancer at just 24 years old. Kristy's compassionate and vivacious spirit inspired Karissa to establish Thrive Causemetics, a beauty brand and philosophy that goes beyond skin deep by empowering women.
Thrive Causemetics is Beauty with a Purpose: for every product you purchase, we donate one to empower a woman thriving through cancer or domestic violence. We believe changing the world starts with a single ingredient, and that's why we create vegan, 100% cruelty-free formulas containing proven ingredients without the use of parabens, sulfates, or toxins. All of our high-performance cosmetics are developed at Thrive Lab in Seattle—we control every step of the product development process, and a large part of it involves you. From selecting shades for our Glossy Lip Mark to testing our new formulations, your voice is heard in every step of our product creation process.
With over a decade of experience as a makeup artist, beauty product designer, and formulator, Karissa has traveled the world sourcing powerful ingredients to create clean formulas with skin-loving properties. Her passion for empowering women of all walks of life through the gift of beauty has taken her from backstage at Fashion Week to working with an impressive roster of high-profile clients.
Thrive Causemetics is a movement that anyone can join.