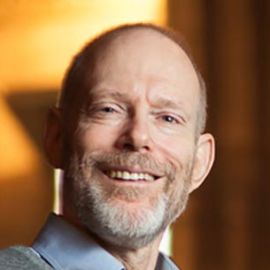 Karl A. Pillemer, Ph.D
Professor of Human Development at Cornell University; Internationally Renowned Gerontologist & Speaker on Aging-Related Issues
Dr. Karl Pillemer is the Hazel E. Reed Professor in the Department of Human Development, Professor of Gerontology in Medicine at Weill Cornell Medicine, and Senior Associate Dean for Research and Outreach in the College of Human Ecology. Pillemer also directs the Cornell Legacy Project and is author of the book 30 Lessons for Living.
His major interests center on human development over the life course, with a special emphasis on family and social relationships in middle age and beyond. He has a strong theoretical and empirical interest in life course transitions and the effects they have on family relationships. A major program of research is on intergenerational relations in later life, with a focus on determinants and consequences of the quality of adult child - older parent relationships.
After finishing his studies, Pillemer moved to the University of New Hampshire in 1985, where he trained with Murray A. Straus and David Finkelhor, directing a large-scale population survey that established initial prevalence rates for the abuse and neglect of older persons. During this time, he carried out a prevalence survey of elder abuse in nursing homes that showed the high extent of this problem. Pillemer also began his career-long program of research on improving care in nursing homes, authoring five books that have been used in the nursing home industry.
Pillemer moved to Cornell University in 1990, where he is a full professor. Over the past 25 years at Cornell, he has conducted empirical research and intervention studies in the area of intergenerational relations. A theoretical and empirical focus of his work has been reviving the concept of ambivalence and applying it to parent-child relations in later life. Pillemer is the founder of the Cornell Legacy Project, which since 2004 has collected accounts of the life wisdom of over 2,000 older Americans. Based on this research, Pillemer has worked internationally to promote the role of older people as sources of practical advice and encouraged both individuals and organizations to incorporate elder wisdom into daily life. The Legacy Project has been featured in multiple media.
Videos
---
Related Speakers View all
---
Jerry Avorn

Professor of Medicine at Harvard Medical School; Stu...

Jeffrey M. Schwartz, M.D.

Research Psychiatrist at UCLA School of Medicine

David Dosa

Geriatrician & Health Services Researcher; Associate...

Neil Howe

President of Saeculum Research & LifeCourse Associat...

Michael West

Founder & CEO of AgeX Therapeutics; Gerontologist & ...

Chris Nowinski

Former Harvard football player; Former WWE Wrestler;...

Moby

Musician, DJ, Photographer

Montel Williams

Emmy Award-Winning Talk Show Host Best Known For "Th...

Dr. Michael Roizen

Chief Wellness Officer at the Cleveland Clinic & Co-...

Paul Orfalea

Founder of Kinko's, Philanthropist-Chairman of the O...

Dr. Michio Kaku

World-Renowned Futurist & Theoretical Physicist

Jonathan Haidt

Professor of Ethical Leadership at New York Universi...

Aubrey de Grey

Biomedical Gerontologist; Chief Science Officer of S...

Dan Ariely

Behavioral Economist; Professor at Duke University; ...

Allan Levey

Chair of the Department of Neurology & Director of t...

B. Gentry Lee

Chief Engineer for Solar System Exploration, Jet Pro...

Len Nichols

Professor of Health Policy & Director of the Center ...

Richard Besser

President & CEO of the Robert Wood Johnson Foundatio...

Michael Thompson

Child & Family Psychologist

Mario Small

Professor of Sociology at Harvard University; Award-...
More like Karl