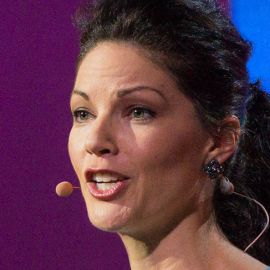 Kate Adams is an advocate of iteration -- testing, learning and refining at each step, both professionally and personally.
Starting in television news and moving to event production, daytime drama and digital marketing, storytelling has always been the common thread. Each job taught her more about the creation and cultivation of story and brand -- and how we use that story arc to build our own journeys.
After graduating from the University of North Carolina at Chapel Hill with a BA in journalism and mass communication, she was the assistant casting director at the Emmy-winning soap opera "As the World Turns" for eight years. She joined UPS in 2011 and is now a managing editor of UPS.com.
Videos
---