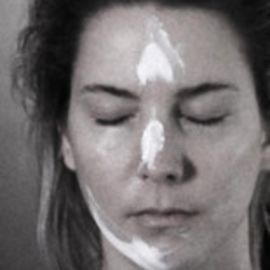 Kate McCambridge
Installation & Performance Artist
Kate McCambridge is a mixed material artist working in sculpture, performance and critical design. She works with a diverse community of collaborators across science, technology, and the arts.
She investigates the compromised body and the subjectivity of memory - asking how we present, perceive and relate to the irregular, impure or hybrid and how individual and collective histories get written.
McCambridge collaborates with academics to design speculative projects that examine the implications of emerging technologies and evolving political realities.
Through materializing abstract possible futures in physical form, she provokes the question of what is beyond the perceived limitations of what we imagine to be possible.