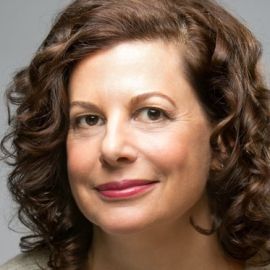 Katherine Eban investigative journalist, is a Fortune magazine contributor and Andrew Carnegie fellow. Her articles on pharmaceutical counterfeiting, gun trafficking, and coercive interrogations by the CIA, have won international attention and numerous awards. She has also written for Vanity Fair, the New York Times and other publications. Her work has been featured on 60 Minutes, Nightline, NPR, and other national news programs. She lectures frequently on the topic of pharmaceutical integrity.
Her second book, Bottle of Lies: the Inside Story of the Generic Drug Boom, was published in May 2019 by Ecco/HarperCollins. Based on a decade of reporting, the book takes readers deep into the overseas manufacturing plants where the majority of our low-cost generic medicine is made. It reveals endemic fraud and dire conditions in an industry where companies routinely falsify data and circumvent safe manufacturing practices to minimize cost and maximize profit.
Her first book, Dangerous Doses: a True Story of Cops, Counterfeiters and the Contamination of America's Drug Supply, was named one of the Best Books of 2005 by Kirkus Reviews and was a Barnes & Noble Discover Great New Writers pick. Her work has also been awarded grants from the Alfred P. Sloan Foundation, the Fund for Investigative Journalism, the Alicia Patterson Foundation and the McGraw Center for Business Journalism at CUNY's Craig Newmark Graduate School of Journalism.
Educated at Brown University and Oxford University, where she was a Rhodes Scholar, she lives in Brooklyn with her husband, two daughters and Newfoundland dog Romeo.
Related Speakers View all
---
Karen DeSalvo

Chief Health Officer, Google; Former Assistant Secre...

Sarah Kliff

Health Policy Journalist & Senior Policy Corresponde...

Marty Makary, M.D.

Healthcare Futurist, Johns Hopkins Surgeon & Profess...

Lenny Bernstein

Award Winning Journalist; Health & Medicine for the ...

Elisabeth Rosenthal

Award-Winning Reporter, Former Physician, & Author o...

Nadine Hachach-Haram

Co-Founder Proximie, NHS Clinical Entrepreneur Fello...

Dr. Joel Selanikio

Award-Winning Physician, Health & Technology Activis...

Jeffrey Kluger

Journalist; Editor and Writer at TIME MAGAZINE. Auth...

Gabrielle Glaser

Author, Award-winning Journalist

Charles Graeber

Award-Winning International Journalist & Author of t...

Dr. Anthony Fauci

Director, National Institute of Allergy and Infectio...

Dr. Holly G. Atkinson

Award-Winning Medical Journalist

Joan Lunden

Award-Winning Journalist, Bestselling Author & Healt...

Ray Kurzweil

Chairman of Kurzweil Technologies; Inventor; Futurist

Katty Kay

Anchor on BBC World News America; Co-Author of "Wome...

Esther Dyson

Executive Founder of Way to Wellville

Peter Diamandis

Founder & Executive Chairman of the XPRIZE Foundatio...

Adaora Okoli

Internal Medicine Resident, Tulane University

Andrea Bernstein

Award-Winning Journalist, Co-Host of the Trump, Inc....

David Neiwert

Award-Winning Journalist, Domestic Terrorism Expert ...
More like Katherine