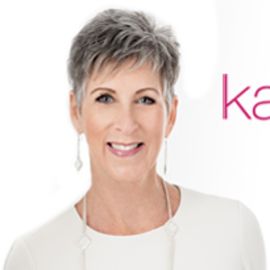 Kathleen Hassan
National expert on self-esteem and empowerment
Kathleen has developed and delivered programs on the topics of self-esteem, leadership, attitude, stress management and the power of choice. A Guest Editor and Contributor for the Dove Self-Esteem Fund, Kathleen's articles are inspiring women and girls around the globe. She is the author of Girls' Voices… Good Choices, an after-school curriculum for teenage girls. She is the co-author of an anthology book entitled The Burning Heart of a Difference Maker and co-wrote Square Peg Round Hole, a book for pre-teen girls about fitting in and standing out, with body image expert, Dr. Robyn Silverman. Kathleen is also the author of two audio learning programs called Tuning In: Inspiration for Transformation and If You're Happy & You Know It: Feeling Your Way Back to Joy, and is currently writing a book for teen girls entitled The 9 Lives of Kat. Author and producer of a monthly electronic newsletter – Confident Girls… Powerful Women! which goes out to over 2000 subscribers as well as director and producer of her YouTube channel show KatTV.
In 1998, as the host and producer of a year-long cable series The Bright Side, she was awarded the Best Series Award from the New England Women in Cable & Telecommunications. She has been a regular guest appearing on many local shows including Channel 5's Chronicle, and is a consultant and producer of several programs on teen self-esteem. Kathleen has been a guest DJ on GRLZ RADIO and her DJ Kat Confidence Tips continue to air regularly on the station's programming.
Kathleen also speaks to teachers, parents, companies and associations who want a keynote speaker to impact their audience with a message of power and possibilities, delivered with humor and hope for a brighter future. Never has this message been more needed in our world today. Self-mastery lies in the moment we make conscious choice. Kathleen teaches people the tools to discipline and harness the power of our thoughts to move from the outer layers of fear, doubt and worry into a new realm of peace, prosperity and power.
Videos
---