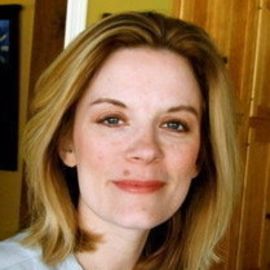 Kathy LeMay is the founder, president and CEO of Raising Change, which helps organizations raise capital to advance social change agendas and individuals create Generosity Plans to help change the world. LeMay, who began her global activism in war-torn Yugoslavia where she worked with women survivors of the siege and rape-genocide camps, has been a social change fundraiser for 15 years, raising more than $150 million dollars in the fields of women's human rights, hunger and poverty relief, and movement-building.
In addition she has directed an additional $100 million in philanthropic dollars to organizations working to make a difference. LeMay serves as an adviser and consultant to Fortune 100 companies, universities, international NGOs and the United Nations. She is a sought-after speaker on strategies for social justice and empowering women to come into their voice.
In the year 2000, LeMay was nominated for a Reebok Human Rights Award for her 15 years of service as a human rights activist. She was named one of Business West Magazine's "40 Under 40" and, in January 2010, she released her first book, The Generosity Plan, published by Simon & Schuster/Atria and Beyond Words. She is the recent recipient on the 2012 First One Access Award, which honors prominent public figures for their inspirational roles as the first in their families to get a college degree.
LeMay has appeared on numerous television and radio shows including Oxygen TV and The Oprah Show. She is a member of the Advisory Board at Feminist.com where she has led discussions with Jennifer Buffett, Gloria Steinem and other progressive women leaders. LeMay has recently become a member of the NYC One Billion Rising Committee through V-Day, working with Eve Ensler to demand an end to violence against women globally. Recently, LeMay has re-ignited her passion for animal rights and is a proud advisor to the NYCLASS initiative. They are working to find an alternative to the horse-drawn carriage industry in New York. The industry creates an unsafe environment for citizens and continues to injure and kill horses.
LeMay is currently working on her next book, hoping to focus on finding humanity in modern Philanthropy. Her message is simple: empower yourself so that you may empower others. She speaks with candor and an open heart to audiences from all walks of life, regardless of their wallet size or social status, urging them to "do what you can, with what you have, where you are."
Videos
---
Speech Topics
---
The Space Between Philanthropy & Humility
These days, philanthropy is all over the headlines: billionaires, celebrities, and folks from all walks of life are stepping up to tackle some of our most pressing social issues. It's an unprecedented global effort galvanizing people's time, treasure, and talents to change the course of human history. Indeed, philanthropy has become a part of our global lexicon and our evolving human consciousness. But what does it mean to have an emerging third sector whose success depends on its separation from the characteristics that propelled traditional forms of business - namely ego, personal pride, and traditional definitions of achievement? In this presentation, Kathy LeMay discusses how the elevation of humility, meaningful service, and profound commitment to the greater good can help philanthropy transform the globe.
The Calm in the Storm
When a prominent pastor from North Carolina argued that gays and lesbians should be rounded up and put behind an electrified fence to die out, Kathy LeMay refused to be poisoned by his words and others like them. Called "the calm in the storm" of the fight for gay rights, she urges her audiences to dispel their anger - right as it may be - and instead focus on empowering themselves and other marginalized individuals. "It's not what people say to you but how you respond to them that defines who you are," she says. Heralding this hopeful and humanitarian message, she insists that the gay community has an obligation to promote all human rights - not simply gay rights - and ought to use its social and political leverage to do so.
Unleashing the Change Agent Within
These days the news is filled with stories and headlines about philanthropy: big names, big causes, big wallets. We read about Warren Buffett, Bill Gates, and giants of industry giving away 50% of their wealth to charitable endeavors. Amid this, what is the role for the rest of us? Raising Change president and The Generosity Plan author Kathy LeMay will inspire your audience to unleash within themselves their unique skills and capacities to change the world. You don't need to be a millionaire to make a difference!
Voice, Activism & Money: Women Creating the World We Know is Possible
There is lots of talk about what it will take to end poverty, cure illness, and create a fair world. What, though, will it take to make change that will last? Author Kathy LeMay will share stories of women throughout the United States and the world who have created a formula for success by combining their voices, activism, and money to create a better world. LeMay's unique style of speaking will help your audience discover how they can bring together their voice, skills, talents, and resources to create change across the world or in their own backyard.
Going from Success to Significance
Years ago, a colleague of Kathy LeMay's said, "After a great and productive career, I thought: Is this it? I knew then I was ready to go from success to significance." What does it mean to live a significant life? How do you know if your life has a positive and powerful impact on the lives of those around you: family, friends, neighbors, and strangers? LeMay will share stories of people who have chosen lives of significance and how their lives have become more abundant and prosperous with deeper connections and less stress. Learn today how you can live a deeply significant life through heartfelt generosity.
Authentic Philanthropy: It's About the Relationship, Not the Transaction
Suffering Is Optional: Fundraising Effectively in Challenging Times