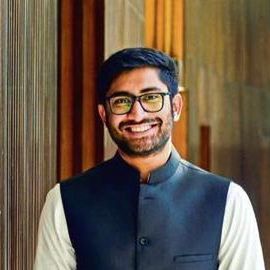 Kaushik Mudda and Navin Jain are the founders of Ethereal Machines, a 3D printing startup based in Bangalore that recently developed the Ethereal Halo, a consumer-oriented 5D printer.
While it isn't the first 5D printer in the world, the Ethereal Halo is 40-60% cheaper than most alternatives on the market, allowing users to replicate complex manufacturing methods. For their innovation, Ethereal Machines became the first Indian company to win the prestigious Best of Innovation Awards in 2018 at CES in Las Vegas.
Mudda has also published a book, "63 Rejections," in which he describes his long journey to starting Ethereal Machines and how he has benefited from the rejections he received along the way.
Videos
---