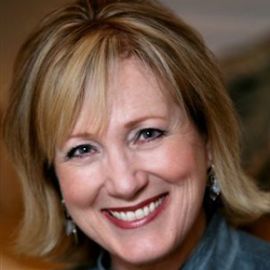 Kay Warren is using her far-reaching influence as a voice for the weak and vulnerable. In 2002, Warren became, in her words, "seriously disturbed" by the suffering of the millions infected with or affected by HIV/AIDS. Now she is challenging the worldwide Church to take on not just AIDS, but the global giants of spiritual darkness, lack of servant leaders, poverty, disease, and ignorance through the P.E.A.C.E. Plan.
Warren frequently travels around the globe to engage with HIV+ men, women, and vulnerable children, and today she is a powerful advocate on their behalf. In 2004, she began the HIV/AIDS Initiative at Saddleback Church and serves as its executive director. In 2005, she was instrumental in presenting Saddleback Church's first HIV/AIDS conference; the Global Summit on AIDS and the Church is now an annual event. Warren launched the HIV/AIDS Caring Community at PurposeDriven.com/HIV in 2006. The online community offers resources and inspiration for churches involved in HIV/AIDS ministry.
As a two-time cancer survivor, Warren knows firsthand how a life-threatening diagnosis alters one's daily life. Her own bouts with suffering have motivated her to serve others who are sick. She has come face to face with the hurting as a volunteer in her own community; at Mother Teresa's Home for the Dying in Kolkata, India; at the leper colony and AIDS hospice in Manila, Philippines; and with World Vision and International Justice Mission in Thailand and Cambodia. In Africa, she's ministered to those living with HIV/AIDS through several organizations, as well as through Saddleback Church's partnership with churches and government leaders in Rwanda. She has become a student of AIDS and attended the XVI International AIDS Conference in Toronto, and the XV International AIDS Conference in Bangkok, Thailand.
As a speaker, Warren has been a voice for suffering individuals. In addition to being featured at various Purpose Driven church growth conferences, Warren has addressed many government, church, and professional groups, including the Government Women Leaders of Rwanda, the Management Association of the Philippines, and the Learning Community of Willowcreek Church. Recognized for her passion and influence, Warren has spoken to The Global Coalition on Women and AIDS (UNAIDS) and at the Ecumenical Pre-Conference of the XVI International AIDS Conference in Toronto. In 2006 Warren was among eight women honored at the CNN Inspire Summit, which recognized women for their impact on global issues through political, social, and humanitarian efforts that have inspired others to get involved.
An accomplished writer, Warren contributed to The aWAKE Project – Uniting Against The African AIDS Crisis. Her doctrinal study, Foundations, co-authored with Tom Holladay, won a Gold Medallion Award in 2004. Her new book, Dangerous Surrender will be released in fall, 2007. Additionally, she has written for CNN.com. Kay has been featured in POZ, Guideposts, Today's Christian Woman, Missions Mosaic, Sojourner's, Seed, Good, and OC Metro.
In 1980 Warren helped her husband, Rick, begin Saddleback Church in their condo living room. Now the second largest church in America, Saddleback Church has given Warren a platform for influencing Christians and other leaders worldwide.
Raised in the rich heritage of a Christian home, Warren attended California Baptist College and earned her B.A. from California State University, Los Angeles, California. She is mother to Amy, Josh, and Matthew and grandmother to Kaylie, Cassidy and Caleb. She resides in Southern California.
Videos
---
Related Speakers View all
---
An Phung

Multimedia Journalist

Ingrid Newkirk

President, PETA

Steven Mazie

Associate Professor of Political Studies, Bard High ...

Cody Adams

Managing Editor of The Floating University.

Moby

Musician, DJ, Photographer

Jimmy Carter

Former United States President (1977-1981), Author

Dan Ariely

Behavioral Economist; Professor at Duke University; ...

Shirley Tilghman

Molecular Biologist; Pres., Princeton University

Sebastian Copeland

Adventurer, Environmental Activist, Award-Winning Ph...

Calvin Trillin

Author, Columnist, Humorist & Political Satirist

Mitt Romney

Former Governor of Massachusetts, 2012 Republican Pr...

Parag Khanna

Leading Geo-Strategist & Author

William Easterly

Professor of Economics at New York University; Co-Di...

Sir Richard Branson

Businessman & Founder of Virgin Group

Tom Freston

Principal, Firefly3; Former CEO, Viacom Inc.

Brian Hoffstein

Contributing Writer

Jeffrey Israel

Jeffrey Israel has taught religion and political phi...

Dr. Anthony Fauci

Director of the National Institute of Allergy and In...

Peter Thiel

Former CEO and Co-founder of PayPal; Technology Entr...

Virginia Postrel

Author & Columnist; Writes on The Intersection of Co...
More like Kay