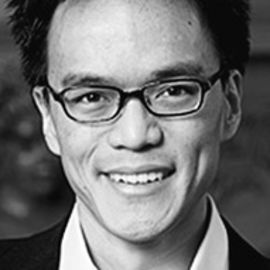 Keith Chen
Keith Chen's new research suggests that the language you speak may impact the way you think about your future.
Keith Chen is an Associate Professor of Economics with tenure at the UCLA Anderson School of Management.
His research blurs traditional boundaries in both subject and methodology, bringing unorthodox tools to bear on problems at the intersection of Economics, Psychology, and Biology.
In an early project he measured what ex-prisoners lives would have looked like had prison conditions been more or less harsh.
In work examining the evolutionary origins of economic behavior, he has shown that monkeys display many of the hallmark biases of human behavior, suggesting that some of our most fundamental biases are evolutionarily ancient.
Professor Chen's recent work focuses on how people's economic choices are influenced by their language.
His most recent work finds that how a person's language treats the future tense appears to influence future-oriented behaviors as diverse as savings and smoking.
Videos
---