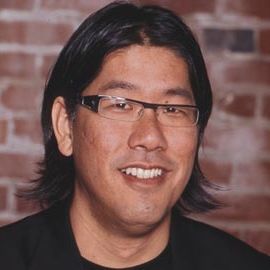 Keith Yamashita
Chairman, SYPartners and Co-founder, Unstuck
For the past two decades, Keith Yamashita has worked alongside CEOs and their leadership teams to defineand then attaingreatness for their institutions. He has worked with leaders at Apple, IBM, General Electric, Johnson & Johnson, eBay, Nike, and Gap, among others.
Keith founded, and currently serves as chairman of, SYPartnersa firm steeped in the belief that transformation of individuals, teams, and institutions requires equal parts empathy, aspiration, and a bravery to act. SYPartners Consulting's work has been recognized in The Wall Street Journal, Fast Company Magazine, and Fortune Magazine for its uniquely human-centered approach. The firm fuses systems thinking and creativity to help organizations in times of seismic changethe formulation of a new business strategy, a merger or acquisition, the rise of a new CEO, the evolution of a brand, the return-to-greatness journeys after an industry shock.
In 2011, SYPartners launched a sister company called Unstuck (www.unstuck.com)dedicated to taking the 20 years of knowledge the firm has gained about transformation and bringing it to everyday people. The first offering is an iPad-based app that helps people find a way forward, when they don't know how to go forward. Slated for release in 2013, SYPartners' next offering will be a suite of collaborative tools focused on helping managers and teams perform at their best. From 2009 to 2011, Keith served as The Charles and Ray Eames BrandFellow at IBMa post dedicated to driving IBMs growth and greatness as an institution and enabling IBMers to perform at their best. He is an author and essayist on leadership and design, having published in the Harvard Business Review and several journals. He has lectured at the Yale School of Management, Stanford Business School, and the Jack F. Welch Leadership Center. He holds an MA in organizational behavior and a BA in quantitative economics from Stanford University.
Videos
---