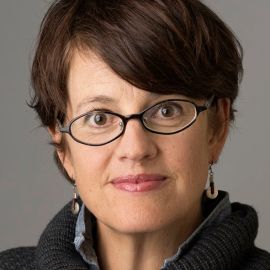 Beloved author of three New York Times bestsellers, "The Middle Place," "Lift" and "Glitter and Glue," Kelly is also a contributor to O, The Oprah Winfrey Magazine, Glamour and Good Housekeeping. She has been on The Today Show many times and her YouTube video columns on purpose, motherhood, entrepreneurism, acceptance and connection have been viewed by millions. She also hosts a conversation series with guests like John Cleese, Nicholas Kristof, Jason Segel and Michael Lewis.
Since her first memoir climbed to the top of the bestseller list in 2008, Kelly has delivered keynotes at state conventions, hospitals, graduations, performing art centers, libraries, writer's series, annual women's conferences, TEDx, as well as corporate events for Charles Schwab, Microsoft, Talbots, Fortune Magazine and Genentech, often receiving standing ovations. Unguarded and wise, funny and authentic, Kelly's style matches well to her areas of expertise; parenthood, caregiving, creativity, reinvention, philanthropy, and cancer survivorship.
Kelly grew up outside of Philadelphia, graduated Cum Laude from University of Richmond, worked for ten years in non-profits, founded two charities and one educational software production company, and earned a Masters in English Literature from San Francisco State University at night.
Speech Topics
---
Glitter & Glue
Kelly Corrigan's mother often describes their family as: "Your father's the glitter, but I'm the glue." In this presentation based on her new memoir Glitter and Glue, Corrigan examines why we choose the people we admire and how that changes over time. She takes a look at the bond between mothers and daughters – sometimes nourishing, sometimes exasperating, occasionally divine, but always loving. In this heartfelt speech, she will strip away the complexities and emotionally connect who we are, men and women alike, with who our parents are and how this history continues to shape us. One of the best storytellers you will hear in your lifetime, Corrigan will take your audience on a moving and humorous journey on finding role models through personal growth.
Caregiving
"Caregiving" is a heavy term that tugs on us emotionally, yet is so misunderstood by so many. At some time in our lives, we will all be impacted by the illness or aging of someone close to us. Speaker Kelly Corrigan has experienced caregiving in an intensely personal way and uses the lessons she learned to provide healthcare professionals and family members alike with specific strategies for effective and meaningful caretaking. Through poignant stories of her own fight with Stage III cancer, her father's three bouts of cancer, and her daughter's meningitis, Corrigan discusses common caregiving issues and provides strategies honed from experience. She addresses such issues as how to work with various family members in coordinating care and managing finances, insurance coverage, and long-term care, as well as how to balance your own life while managing the care of another. Corrigan's strong belief is that crisis can bring our most important relationships into focus and allow us to live up to our promises to each other. Although she has made every mistake a caretaker can, today she is a wiser and better caregiver because of those periods of crisis.
Philanthropy
Kelly Corrigan spends a good part of every week volunteering and has found that the buzz that comes from solving complex problems and being useful is her most reliable source of energy and self esteem. She has learned, through many years of trial and error in nonprofits, how to give in ways that are meaningful and satisfying. This talk on civic involvement includes her guide for finding important work, the value of participation, and the rewards of deep community involvement that leverages each of our talents and gifts. Her passionate belief in philanthropy and volunteerism in closely tied to her clear sense of what creates happiness.
Children's Health
Kelly Corrigan's volunteer involvement with Children's Hospital and Research Center Oakland includes securing a $1 million endowment, creating a 2,000-person annual event, and recruiting hundreds of volunteers for the hospital. She sees Children's Health as a public-private partnership that works best when local communities join health organizations to care for children, both in the hospital and out. Her experience has shown her that when individual commitment is high, solutions can be found, even in the most difficult circumstances. She believes strongly in philanthropy and volunteerism as a means to personal happiness and self esteem. Her messages motivate audiences to find the very best way to support their local children's health leaders.
Loving Someone Through Cancer
Lift: Thoughts on Children in Story & Song (A Multimedia Presentation)