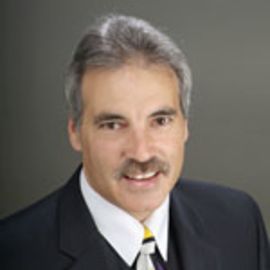 Ken Keis
One of the most passionate and on-purpose speakers you will ever experience, Ken wants you to live, lead and work On Purpose!
Ken Keis is called one of the most passionate and on purpose presenters that you will ever experience. After 20 years and over 2000 presentations he knows how to engage his audience. He has shared the stage with some of the top speakers in the world.
Ken Keis, MBA, CPC, is an internationally known author, speaker, educator and entrepreneur. In the past 20 years, he has conducted more than 2000 presentations, published over 400 articles, and designed more than 40 business management, leadership, relationship, or sales processes writing 2.5 million words of content along the way, in addition to his book, "My Source Experience Journal" A Personal Discovery Process for Those Who Want to Lead a Passionate and Fulfilling Life.
Ken's experience covers all areas of career, personal, professional, leadership, sales and organizational development. He has served clients from Cape Town, London, Tokyo, Sydney, Vienna, Brussels, LA, Miami, Vancouver, Toronto, and Mexico City.
He holds an MBA in International Management, is a Certified Professional Consultant, and is considered one of the foremost global experts on how assessment strategies and processes can not only increase but multiply your success rate.
Ken is President and CEO of CRG Consulting Resource Group International, Inc., founded 30 years ago and quickly becoming known as the number one global resource center for Personal and Professional Development. Over 1 million people in 33 countries and eight languages have engaged CRG assessments and processes to Enrich Their Lives. In fact, professionals are so impressed with CRG processes, over 80% switch to CRG's resources - no matter what they have been using or how long they have been using them. This is unparalleled success in this industry. Organizations such as the American Management Association, International Coaching Federation, and Adult and Career Development Network have embraced and endorsed CRG resources over others.
Clients include Boeing, Chrysler, Ford, London Drugs, AT&T, GTE, Manu Life, universities, career centers, and thousands of individuals and small business owners around the globe.
Called one of the most passionate presenters you will experience, Ken is an Internet Radio Host, TV & Radio Guest, and Seminar Speaker. After 20 years and over 2000 presentations he knows how to engage his audience. He has shared the stage with some of the top speakers in the world.
His focus is to share CRG's unique developmental models to assist individuals, families, teams, and organizations to realize their potential, which includes the emotional, mental, psychological, intellectual, interpersonal, physical, financial, and spiritual areas of life.
- - - - - - - - - - - - - - - - - - - -**
Ken's presentations include:
---
**
Assess For Success - Learn How Assessments Will Improve Your Effectiveness, Increase Your Credibility and Immediately Enhance Your Results

Transformational Leadership: 12 Foundational Principle's That Will Benchmark Your Business and Build Your Legacy

Living On Purpose - From Mediocre to Meaningful

Why Don't You Sell The Way That I Buy?TM

Why Don't You Teach The Way That I Learn?TM

Why Don't You Lead The Way That I Follow?TM

Building Relationships With Style

**CRG's 3-Day Assessment Systems Certification Workshop (public and in- house options)
**
- - - - - - - - - -**
Testimonials:
---
**
Ken's Source process is for everyone who wants to tap into their innate talents, gifts and passions. If you want to be part of the 10% of the population on fire about your life, look no further than the Source Experience!
Stephanie Frank, Author
The Accidental Millionaire
Ken Keis presented an outstanding workshop for the International Coaching Federation in Vancouver, on "Assess for Success." His presentation was high energy, passionate and provocative. Participants in the workshop said the interactive presentation was "great energy-great content! (Ken) influenced me to think differently." The evening was highly experiential and interactive. Ken provided participants with a clear understanding on how to use assessments in their business and life, and the wealth and depth of CRG resources. A fantastic evening!"
Dr. Ray Williams
President, ICF Vancouver
Related Speakers View all
---
Jean Bailey Robor

Jean Bailey Robor, award-winning author and inspirat...

Joseph Covelle

Speaking From the Heart To Help Change Minds

Robert Cialdini

New York Times Best-Selling Author & The Foundationa...

Jay Handler

Speaker, Radio Host & Author of "The 8 M's of Market...

Chris Hogan

#1 National Best-Selling Author; Dynamic Speaker; Fi...

Tim Rooney

Helping Businesses Grow Profitably and Maintain a Wi...

David Hyner

Professional Speaker, "The Massive Goal Principle"

Vince Poscente

Former Olympic Speed Skier, Best-Selling Author, Lea...

Mark Victor Hansen

Founder & Author of Chicken Soup for the Soul Book S...

Dan Clark

Master Motivator, CEO, New York Times Bestseller & M...

Rolfe Carawan

President of LifeMatters International; Accountabili...

Jack Canfield

Co-Author of "Chicken Soup for the Soul" Series; Pea...

Michael Broome

Motivational Speaker on Balanced Life & Values; Stre...

Tony Alessandra

Premier Communications Expert; Author of "The Platin...

Josh Bersin

Global Research Analyst, Principal & Founder at Bers...

Mac Curfman

...because the work is hard!

Amy Magyar (Coach)

The Benefits of a Coach Without the Annoying Whistle.

Pam Moore

CEO & Founder Marketing Nutz, Social Business Strate...

Charlie Alejandro

Motivational Speaker, Writer, Actress & Radio Talk S...

Al Borowski

Motivation With a Message and a Method
More like Ken